King Parrot premiere video for new song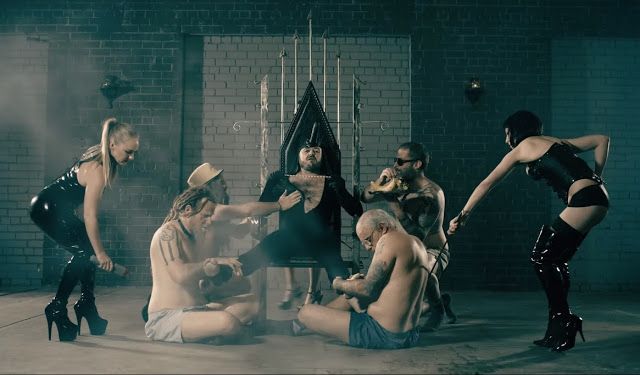 Australian thrash/grind five-piece, KING PARROT, reveal details of their new album "Ugly Produce". The band's 3rd studio effort will arrive on September 22nd via Agonia Records (Europe), Housecore Records (North America) and Rocket/EVP in their native country. Watch the music video for the first single, "Ten Pounds Of Shit In A Five Pound Bag", directed by long time video producer Dan Farmer of Farmwalker Films, here: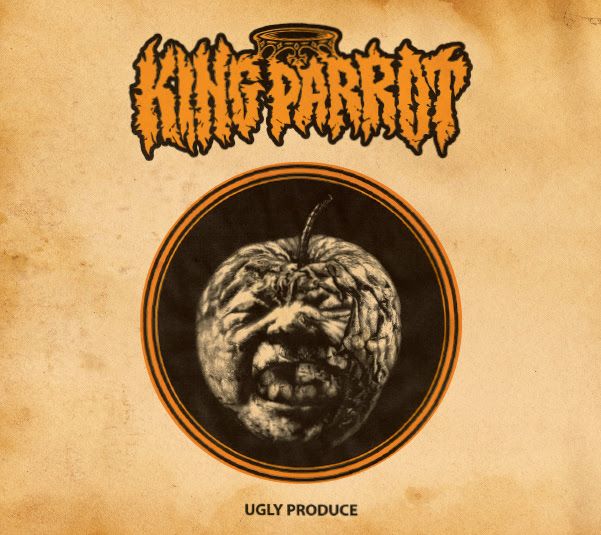 This latest installment from KING PARROT exceeds the wildest expectations for an acerbic and unapologetic slab of thrash metal. Fierce lyrics, spiked with grindcore intensity, and dusted with shades of hardcore-infested punk attitude, the album sets the bar higher than its predecessor, "Dead Set", from 2015.
"Ugly Produce" offers ten tracks of distinctively punishing and powerful anthems, veined deeply in the extreme underground sound. After recording the previous album in the US, 2017 saw the band head back home to where it all began – recording their third full-length album with Blood Duster's Jason PC, at the enigmatic Goatsound Studios. The mastering was done by Brad Boatwright at Audiosiege Studio (Sleep, High On Fire, Nails) in the US, while the cover artwork was created by Boyd Synnott and Simon Robins for GraphOrlock.
Commented by KING PARROT: "Ugly Produce reaches new heights in abrasive song-writing and serves up an odious pile of repulsive flavors you wouldn't want to find on your local fruit and vegetable shelves. A repugnant harvest of gnarled and nasty grind, death metal, thrash, and punk rock and it's more caustic than ever".
KING PARROT have evolved into a fully-fledged touring force barely stopping for a breath. Tour after tour with the likes of Soulfly, Obituary, Down, Cattle Decapitation, Exodus or Voivod, the band are now hardened road warriors. The Aussies' international escapades allow them to reach more and more fans, and 2017 will be no different – KING PARROT just announced a North American run with Superjoint and Devildriver, while a European tour announcement is coming soon.
Tracklist:
1. Entrapment
2. Piss Wreck
3. Disgrace Yourself
4. All Hail The Grub
5. Ten Pounds of Shit in a Five Pound Bag
6. Scattered
7. Now it Stokes Frenzy
8. Numb Skull
9. Die Before You Die
10. Spookin' The Animals