Kobra And The Lotus Release Brand New Video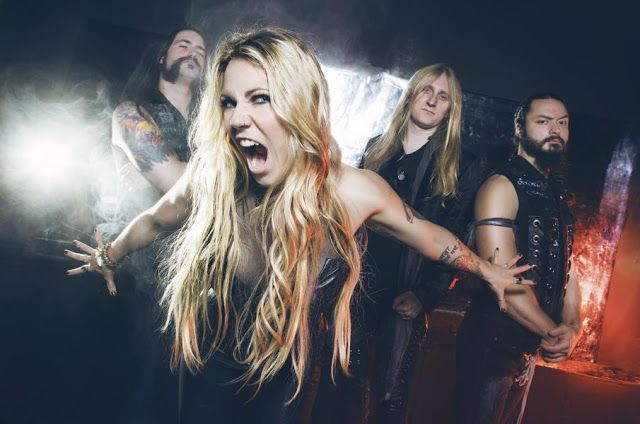 Canada's hottest metal import and rock juggernauts KOBRA AND THE LOTUS released their brand new album 'Prevail I' May 12nd on Napalm Records. Now the band fronted by charismatic vocalist Kobra Paige unleashes the official video for their song 'Light Me Up'!
Watch KOBRA AND THE LOTUS' new video below:
Says Kobra Paige: "Music is the universal language. Because of this quality, it has immense capacity to heal and bring people hope and strength. We are so much stronger than we know but at times our faith in ourselves can be tested. More specifically our sense of purpose can be tested. When we lose our purpose, we stop believing in ourselves, our desire to fight for this lifetime begins to fade. This song is extremely close to our hearts and holds an intention that we hope will translate into helping others to not give up on themselves. Everyone matters. Never forget this… no single person has it all figured out no matter how composed they appear. For the people that feel they have no one to turn to, I hope our songs find you in your deepest hour of need. May it lift you up just enough to remind you that somehow, in some way, we all fit into this picture we call life. Let's bring awareness to depression. Let's bring awareness to the fact that everyone has a story that we don't know.
Support World Of Metal