Life Of Agony – Premiere Official Video For "World Gone Mad"!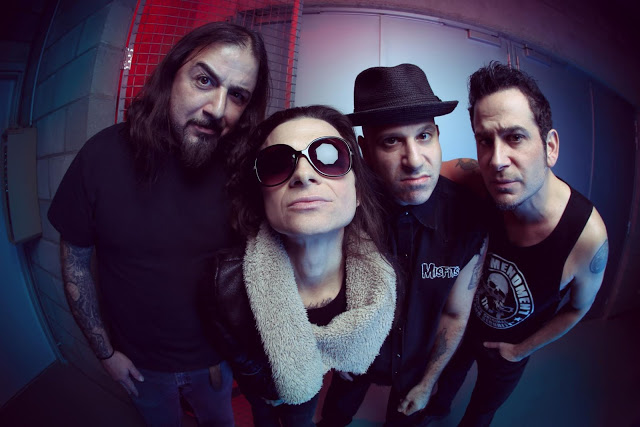 After 12 long years, Brooklyn hard rock legends Life Of Agony are finally back with their brand new album A Place Where There's No More Pain, which is set to be released April 28th via Napalm Records. So far, 2 songs from the album have been released to the public, the title track 'A Place Where There's No More Pain', as well as the band's just recently premiered single for 'World Gone Mad'. Now Life Of Agony , back in their famous and original River Runs Red- line up fronted by the one & only Mina Caputo, unleash the official, and hell of a scary, video for 'World Gone Mad'!
"The message behind 'World Gone Mad' could not be more relevant to what's going on all over this planet right now. People are more divided than ever, and if we continue to ignore the fact that this world is busting at its seams and just continue to "stick our heads underground," like the lyrics suggest, we will see a madness in our lifetime like we've never experienced before," explained bassist Alan Robert just recently. He continues: "With the 'World Gone Mad' video, we were really looking to break out of the typical performance video approach to capture a high concept visual. There is clearly a strong homage to horror movies such as Hellraiser and The Ring, and U.K. director Leigh Brooks of Firebelly Films went above and beyond to bring our ideas to life. It's definitely the darkest and scariest looking video we've done to date."
Dive into the 'World Gone Mad' and watch LIFE OF AGONY's brand new video below!
'A Place Where There's No More Pain' coming out April 28th 2017 on Napalm Records.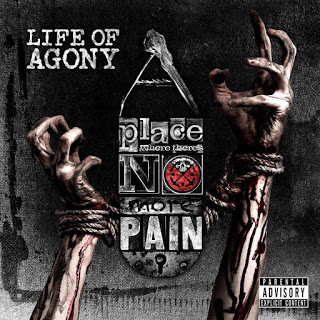 The track listing for A Place Where There's No More Pain reads as follows:
Meet My Maker
Right This Wrong
A Place Where There's No More Pain
Dead Speak Kindly
A New Low
World Gone Mad
Bag Of Bones
Walking Catastrophe
Song For The Abused
Little Spots Of You
Support World Of Metal