Miss May I – new song, album details, tour kick off!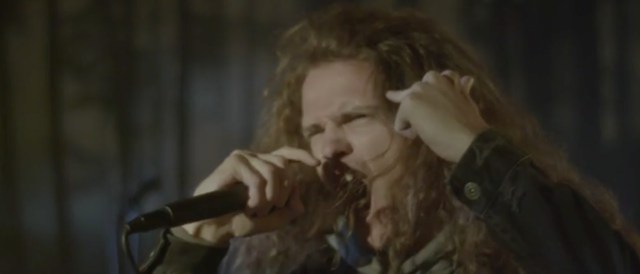 MISS MAY I have partnered with Loudwire to exclusively debut their much-anticipated first track and official music video for 'Lost In The Grey', which comes off their new album, »Shadows Inside«, on June 2nd. Click on the link below now to check it out.
»Shadows Inside« was co-produced by Drew Fulk (MOTIONLESS IN WHITE, EMMURE, CROWN THE EMPIRE) and Nick Sampson (ASKING ALEXANDRIA, BORN OF OSIRIS). Andrew Wade (A DAY TO REMEMBER, THE WORD ALIVE, NECK DEEP) handled all mixing duties. Find the cover art below this message.
'Lost In The Grey' Official Music Video – Directed By Ramon Boutviseth (ASKING ALEXANDRIA, VEIL OF MAYA):
Levi Benton (vocals) states: "Our new video for 'Lost In The Grey' was by far the most extreme video we have ever done! The shoot involved an entire forest landscape set, live action volatile weather elements and rodents in mouths. We have never had a video like this before. The vibe for the song is really captured well and sets a great image not only for the song, but the record as a whole. Shadows Inside is the most honest record we have ever created and a big part of that was just having the freedom and time to put everything we had into it.
This is a great first track to release to the mass as it represents the effort it takes to get out of the complacent and stale life people live. The song is about finding that hope and drive to push you to a new and better life. The lion has always represented hope and ambition and now with this video it's physical and represented as a mask that one needs to show them there is a better life for everyone, if you push for it."
The sound and fury of MISS MAY I is deeply embedded in the hearts and minds of a legion of fans. The band's brand new album, »Shadows Inside«, doubles as monster riff-fest and forcefully vocal driven statement shaped by changes both within and without. Make no mistake, this isn't an about-face album full of contrived sentiment or glossy emptiness. It's a record where the band challenged each other to work from outside of their comfort zone, to really hone in on what makes MISS MAY I vital, and deliver something fully authentic and raw.
The five-piece powerhouse, from the fertile metalcore grounds of America's heartland, have become an integral part of the worldwide heavy music community, transcending boundaries and limitations, galvanizing crowds, and energizing each person they encounter.
MISS MAY I will kick off their European run in support of THY ART IS MURDER and BEING AS AN OCEAN, dubbed The Heaven And Hell Tour, on Sunday, April 16. Their first appearance on the Impericon Festivals 2017 is today in Vienna, Austria. See all dates below.
THE HEAVEN AND HELL TOUR
THY ART IS MURDER – co headline
BEING AS AN OCEAN – co headline
MISS MAY I
CASEY
16.04.17 Netherlands Nijmegen @ Doornroosje
19.04.17 Germany Saarbrücken @ Garage
20.04.17 Italy Bologna @ Kindergarten Club
23.04.17 Germany Hamburg @ Markthalle
24.04.17 Germany Hannover @ Faust
25.04.17 Poland Poznań @ U Bazyla
26.04.17 Hungary Budapest @ Durer Kert
27.04.17 Germany Schweinfurt @ Stattbahnhof


IMPERICON FESTIVALS 2017
14.04.17 Austria Vienna @ Impericon Festival
15.04.17 Germany Leipzig @ Impericon Festival
17.04.17 UK Manchester @ Impericon Festival
21.04.17 Switzerland Zürich @ Impericon Festival
22.04.17 Germany Oberhausen @ Impericon Festival
30.04.17 Germany München @ Impericon Festival (without CASEY)




MISS MAY I are:
Levi Benton – Vocals
BJ Stead – Guitar
Justin Aufdemkampe – Guitar
Ryan Neff – Bass
Jerod Boys – Drums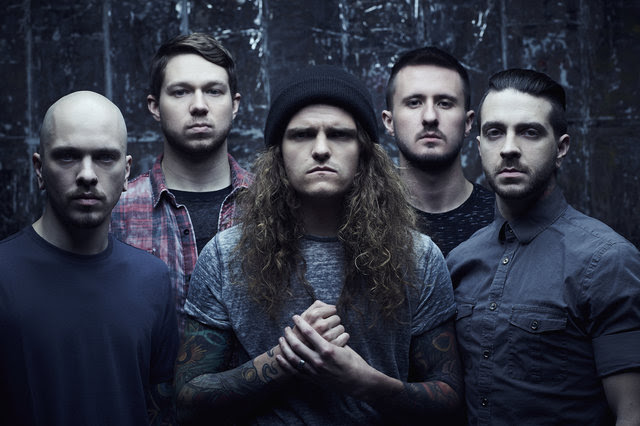 Support World Of Metal