Myrkur interprets traditional Nordic folk song "De Tre Piker"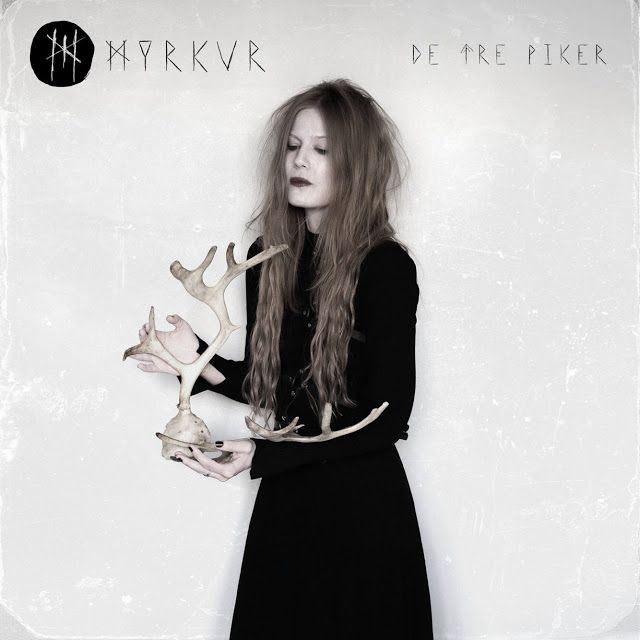 Renowned Danish composer and classically trained multi-instrumentalist, MYRKUR, unveils her interpretation of traditional Nordic Folk song, "De Tre Piker" today. Her third single from upcoming album 'Mareridt' includes a stunning, lulling vocal performance alongside nyckelharpa (an ancient Swedish key harp), shaman drums and guitar.
On 'Mareridt' (translation: Nightmare), MYRKUR explores deeper into the mysterious and the feminine with 11 songs that further progress her visionary blend of metal with gorgeous, stirring melodies, dark folk passages, choral arrangements and superb, horrific beauty. The conceptual masterpiece includes lyrics in multiple languages, an unforgettable collaboration with Chelsea Wolfe and an array of special instrumentation including violin, mandola, folk drums, nyckelharpa (an ancient Swedish key harp), and Kulning (an ancient Scandinavian herding call).
Like a marriage of King Diamond's 'Them' with Tchaikovsky's 'Swan Lake', 'Mareridt' is a carefully composed concept freed from genre – a profound manifestation of nightmares that demonstrates MYRKUR as one of the truly exceptional artists of our time. The compositions sweep into one another like a soundtrack designed to guide the listener through emotional turmoil. Timeless, triumphant, powerful and hypnotic, 'Mareridt' is a sonic nightmare that you never want to escape.
Support World Of Metal