Nightwish – "Endless Forms Most Beautiful" gold-certified in Germany!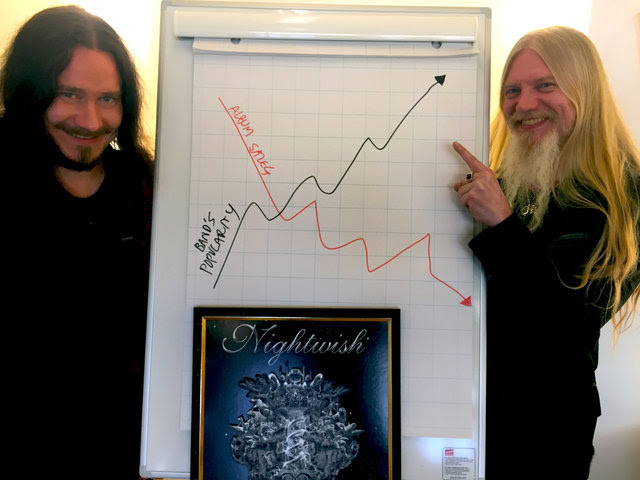 The latest studio album of symphonic metal titans Nightwish titled »Endless Forms Most Beautiful«, was released on March 27th, 2015 through Nuclear Blast. The band was touring around the globe steadily to present the featured tracks of this highly praised record live since then. Now, about two years after its release, "Endless Forms Most Beautiful", has also been gold-certified for album sales in Germany! Congratulations to Finland!
Keyboardist Tuomas Holopainen and bassist Marco Hietala commented:
"Germany is still going strong! Thank you very much!"
After releasing their 2DVD/Blu-ray "Vehicle Of Spirit" in December, Nightwish are currently taking a year off to find inspiration and write new songs. For 2018, the symphonic metal legends plan their return.
Support World Of Metal