Northern Crown Releases 'The Others' on CD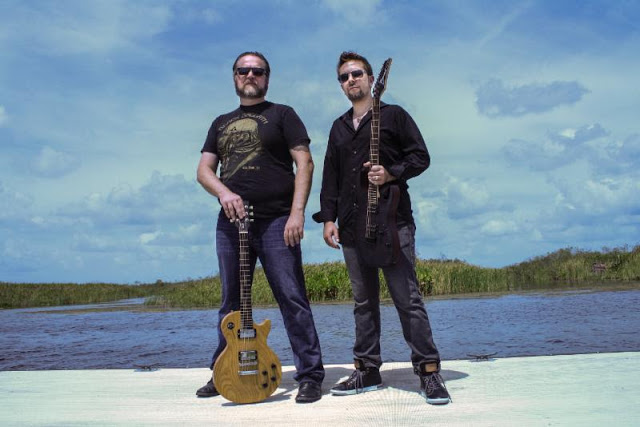 Florida Doom Behemoth Northern Crown have released 2016 album The Others on CD format. Northern Crown released "The Others digitally" on October 14, 2016. Stream it in its entirety below
Main songwriter and guitarist Zachary Randall notes that "this is easily the most personal art I've ever created, both musically and lyrically." The care and attention to detail have refined the songs, creating real character and vision. Northern Crown is the sound of realization and reaction, with a touch of smoke and mirrors. Equal parts austere and ostentatious, but heavy all the way through.
Vocalist/guitarist Frank Serafine notes, "we know what we're good at now, and focused more on bringing out those performances from each other." The long-running title track, recalling a quote from philosopher Jean-Paul Sartre, is sure to be another enthralling critical favorite.
Serafine summons a heady blend of his influences, such as Ronnie James Dio, Rob Halford, Roy Khan, and Jorn Lande, for his performance. Former Northern Crown founding member Leona Hayward returns to the fold, rounding out the rhythm section with a heavy Steve Harris/Geezer Butler-inspired attack. Drummer Josh Brown is guided by the rule of elegant simplicity in his stylings and momentum. Guest performers on The Others also include Nightfall/Dark Hound guitarist Evan Hensley and organs by Vincent Perez.
Support World Of Metal