Painted Black Signs With Wormholedeath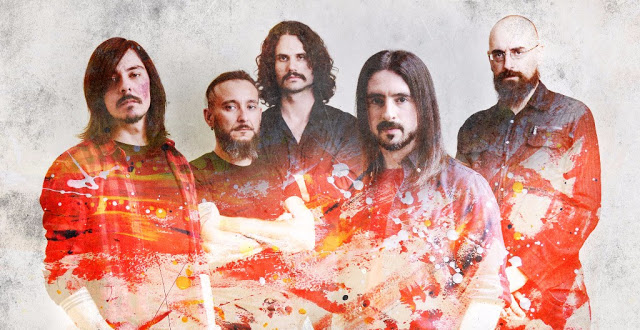 We are proud to announce that portuguese dark metal combo Painted Black have signed a distribution deal with Wormholedeath for the worldwide release of their album "Raging Light". "Raging Light" will be available on all digital shops the 6th October 2017. The physical and Japanese release dates are still TBA.
Band Statement
"We're very thrilled to work together with the team at WormHoleDeath who have been very passionate with our music since day one! It's a great feeling to know that with this record we can finally reach a wider audience thanks to the promotion and distribution network of the label, and have 'Raging Light' available in its physical format all around Europe, the United States and Japan!"
José Carlos Santos statement
It has been a long journey for Painted Black. Akin to the pacing of several of their older songs, the Portuguese quintet has slowly but surely matured and evolved from denser, doom-laden beginnings into a multi-faceted, dynamic outfit, and their new album 'Raging Light' will not only be the glorious confirmation of that lengthy metamorphosis, but also that it is still an ongoing process. While many fans still hold on to Painted Black's 2010 debut full-length 'Cold Comfort' very close to their hearts, even there the seeds for what was to come were already being sown. Far from the monolithic approach of many of their peers, the core duo of Luís Fazendeiro (guitars) and Daniel Lucas (vocals) already showed hints of their forthcoming exploration, on heavy tunes filled with subtle sadness. 2014 gave us another glimpse into the band's untapped potential, with the 'Quarto Vazio' EP, a short but sweet collection of two surprising covers (Nine Inch Nails and Portuguese pop/rock legends Rádio Macau) spearheaded by the rocking energy of the title-track.
Three years later, and 'Raging Light' is finally here, showing yet again that Painted Black simply won't stay in the same place for long and will refuse to be pegged down. Although the opening title track's intro itself underlines the continuity, picking up where 'Cold Comfort' left off – a cheeky wink to all those who have followed the band since those days – the departure is indeed wonderfully dramatic over the next 61 minutes. The guitar work is constantly phenomenal, intricate and elegant, its prog undertones offering unexpected twists and conflicting moods, while the rhythm section provides the necessary density and depth for the more fragile and sensitive moments to shine through. Vocalist Daniel Lucas, like a bolt of raging light himself, wanders between the power of his furious death metal roar and the beauty of his heartfelt, clean melodies, dripping with sorrow and melancholy. No two songs sound alike – from the hypnotic, clean-sung 'The Living Receiver' to the brief fury of 'Absolution Denied', from the instant catchiness of 'Chamber' to the rock-out grooves of 'In The Heart Of The Sun', but never do they stray too far from the quintet's established personality, and that is the most delicate balance the band is able to achieve with 'Raging Light'. No matter how far they have come since those early days, their restless creativity still operates within the framework of the band's uniquely forged personality, and that is valid even for their most ambitious undertaking so far, 'The Raging Light's closing giant, 'Almagest'. A true emotional rollercoaster enriched by a string quintet, a 17 minute long tour-de-force tracing the very journey of existence itself and ending the album on a remarkable high note.
Just like the explosion of colour and vitality of the amazing artwork will force your eyes to refocus and readjust to take in its power in one swoop, so too will the deeply evocative songs of 'Raging Light' will have a similar impact on your brain and on your heart, and leave you with both wide open.
'Raging Light' is out worldwide on October 2017 via Italian label WormHoleDeath.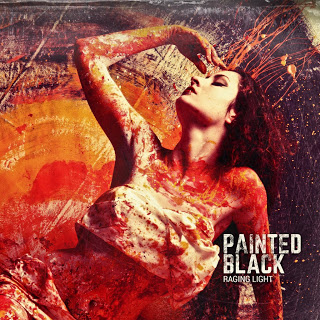 1 – The Raging Light
2 – Dead Time
3 – The Living Receiver
4 – Absolution Denied
5 – Chamber
6 – In The Heart Of The Sun
7 – I Am Providence
8 – Almagest