Pänzer releases digital single 'We Can Not Be Silenced'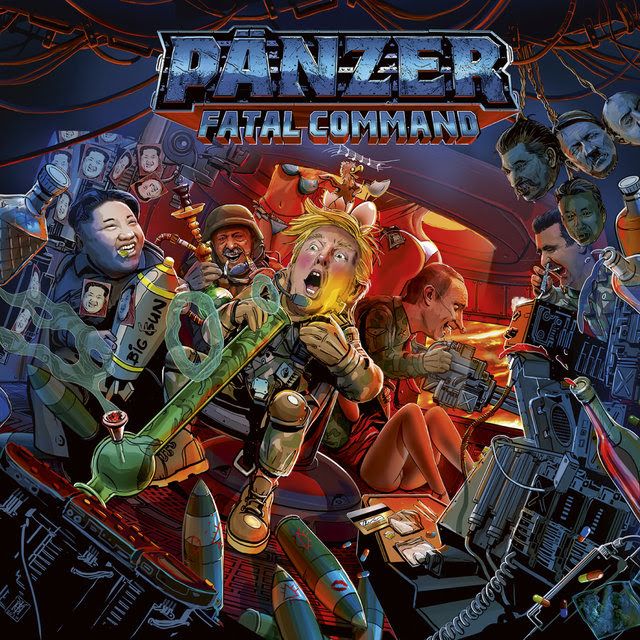 Heavy metal saviours PÄNZER recently announced the release of their sophomore record entitled "Fatal Command" on October 6th, 2017 through Nuclear Blast Records. Now the band can proudly unveil the tracklist, which can be seen below. To celebrate the pre-order start, PÄNZER have also launched a special lyric video for 'We Can Not Be Silenced', featuring several fellow musicians (see below!) in the form of mugshots.
Schmier stated:
"It is a hot topic: How much of your personal freedom are you willing to sacrifice for our safety? When I dived into this subject and the whole Edward Snowden story, it has really caught me and I had to write a song about it. Is he a hero or a traitor? He is a very smart man for sure, that showed the world the truth about the monitored surveillance system worldwide. The idea to bring fellow friends & musicians into the lyric video was very exciting – we are all free minds and global citizens of this world, I hate to see all we have achieved drifting apart again.
The song itself is a really catchy powerful smasher with my fave solo from Pontus of the whole record. I hope people enjoy the music and the topic itself is something worth reading about.
I have a lot of respect for free spirits and mankind needs them to NOT drift into chaos & war again. I know many metalheads don't wanna deal with politics but this affects all of us in the end!"
Check out 'We Can Not Be Silenced' below:
Support World Of Metal