Peter And The Test Tube Babies sign to Arising Empire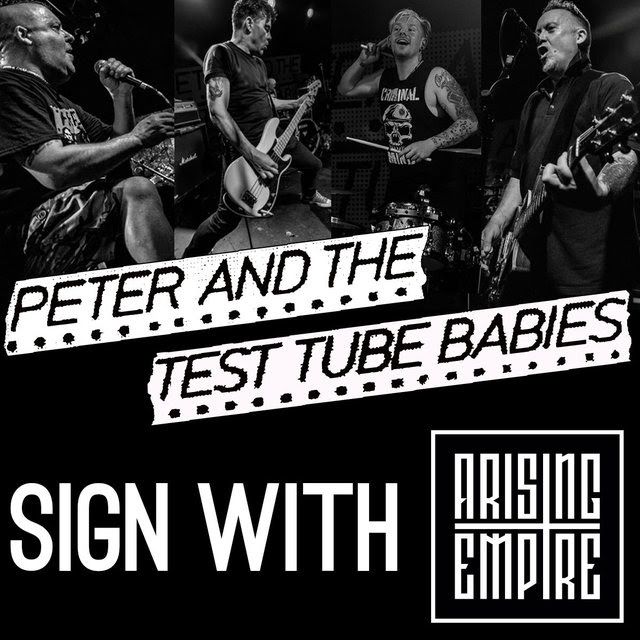 PETER AND THE TEST TUBE BABIES are extremely happy and very proud to announce the release of their first new album since 2004.
Entitled "That Shallot", the album is due for release on September 15th 2017 by Arising Empire, a division of Nuclear Blast.
Tobbe Falarz (Arising Empire) commented: "I am more than happy that Peter and his Test Tube Babies teamed up with us… the band is one of the most influential punk bands of all time."
The band commented: "Peter And The Test Tube Babies are proud and happy to announce the release of their best album ever – That Shallot."
With a return to form, the majority of the songs on the album have been written by Peter and Derek together and are destined, surely, to become TEST TUBES classics. New bassist Nick has also chipped in with two of his own songs and there are plenty of surprises in store for the lucky listeners. This is by far the band's most diverse album and it sounds all the better for it. From the outrageously bluegrass leanings of 'Silicone Beer Gut' to the super catchy 'None Of Your Fucking Business' the band have hit the ground running and have pulled no punches in delivering their best ever album. With contributions by Lars from RANCID and ukulele punk sensations THE PUKES amongst others, this album deserves to be huge – it certainly sounds huge! Also Olga from the TOY DOLLS helped working on it. OMG! They've even written a Bond theme! A single is due for release in the summer, prior to the album's release in September.
Support World Of Metal