Petyr announce debut album via Outer Battery Records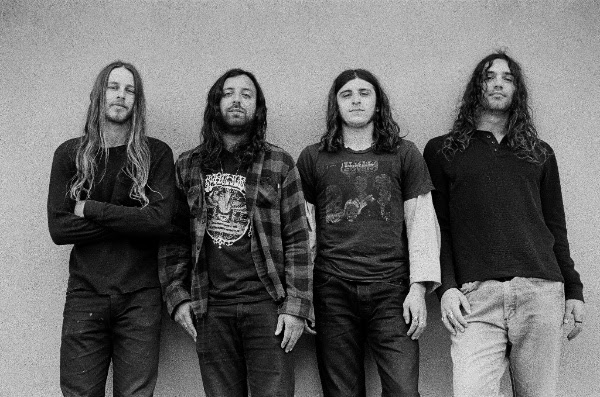 Petyr is a San Diego psychedelic hard rock band fronted by pro skater Riley Hawk – son of legendary skater Tony Hawk – on guitar and vocals, with Holland Redd on guitar, Nick McDonnell on drums, and Luke Devigny on bass. The Californian four-piece is gearing up to release their self-titled debut album via Outer Battery this May.
Steeped in equal parts hard rock and skateboarding, the band draws influence from the likes of Japanese psychedelic masters Flower Traveling Band, the hardness of Black Sabbath and the vibe of hometown scene godfathers Earthless. When asked to describe the music Riley replied that "It's just a product of where we grew up… We skate, we jam, and one feeds off the energy of the other."
The eight track album was written in countless jam sessions over the course of a year, capturing the spirit of cruising down the San Diego highway, at a time when all that truly matters is skateboarding, motorcycles, heavy music and friendship. That Pacific coastline sea-salt spattered, road-worn feeling will be imprinted into turquoise vinyl and shipped worldwide come May.
Petyr – S/T track listing
1. Texas Igloo
2. Middle Room
3. Stairway to Attic
4. Satori III
5. Old and Creepy
6. Kraft
7. Three to Five
8. Vambo/Buffalo Stampede