Powerwolf Unveil Details Of Cover Album "Communio Lupatum"
The upcoming POWERWOLF studio album The Sacrament Of Sin definitely holds some surprises for you! The special edition comes as 3-CD earbook edition with studio album, a covers album and an orchestral album!
After having released the initial  info  and details on top-level guest for the cover album,  it's now time to unveil the artwork and track listing of Communio Lupatuml! This cover album features the biggest  POWERWOLF hits covered by international stars of the metal scene!
Find the full track listing of Communio Lupatum here:
1.      Sacred & Wild – Epica
2.      We Drink Your Blood – Saltatio Mortis 
3.      Kiss Of The Cobra King – Caliban  
4.      Resurrection By Erection – Battle Beast 
5.      Night Of The Werewolves – Heaven Shall Burn   
6.      The Evil Made Me Do It – Kadavar
7.      Let There Be Night – Kissin' Dynamite  
8.      Amen & Attack – Mille Petrozza (Kreator) & Marc Görtz (Caliban)
9.      Army Of The Night – Amaranthe
10.   Nata vimpi cvrmi da / Ira Sancti (When the Saints Are Going Wild) – Eluveitie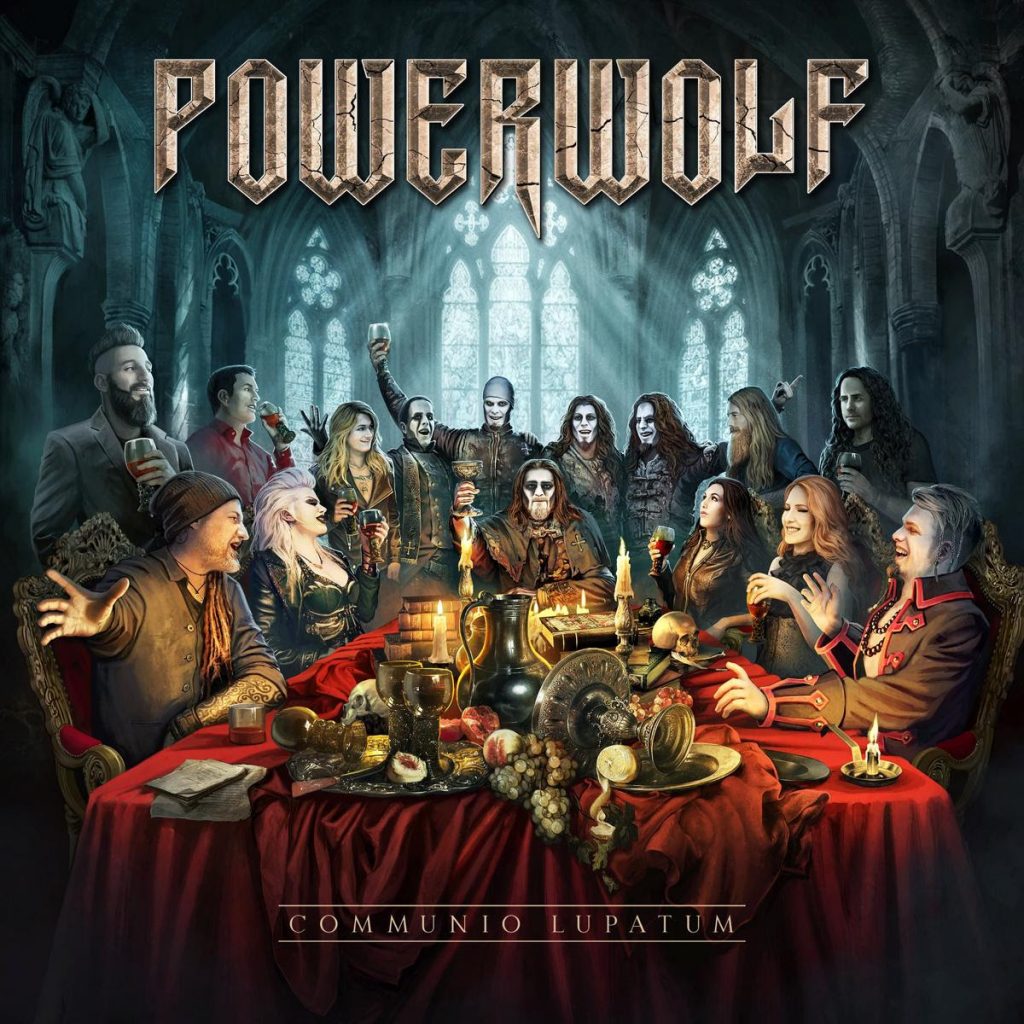 The Sacrament Of Sin is available as:

Regular Editions:
– 2 x 1 CD Mediabook (36 pages+ 24 pages)
– 1 CD Jewelcase
– 1 LP Gatefold black
Special Editions:
– 1 LP Gatefold green
– 1 LP Gatefold gold
– "Priest-Edition": 3-CD Earbook (Regular-, Cover-, & Orchester Album) + Metal Cross (14 x 10 cm, Antique Copper Look) + Manipel (Preacher Scarf – 150 x 16 cm, Cotton with Embroidered Logo)
Deluxe Hardcover Box (Only Non-Europe):
– 3-CD Earbook (28 x 28 cm, 80 Seiten) incl. Bonus Track (Earbook Exclusive) + Cover Album (Cover Songs – 10 POWERWOLF Hits performed by Various Artists) + Bonus Album (Orchestral Songs – Earbook Exclusive)
– 1-LP in Gatefold (Gold)
– Bonus 1-LP in Silver (Cover Songs – Deluxe Box Exclusive)
– Cover Flag (150 x 100 cm)
– 5 Signed Photo Cards
– Cotton Bag
– Sticker
PRE-ORDER HERE!
---
[quadsvi id=1]

Support World Of Metal
Become a Patron!
New WOM Android APP – Read All Our Issues for free!
World Of Metal Magazine – Out Now
Download It Here!