Rings Of Saturn – new album "Ultu Ulla" and release 'Inadequate' music video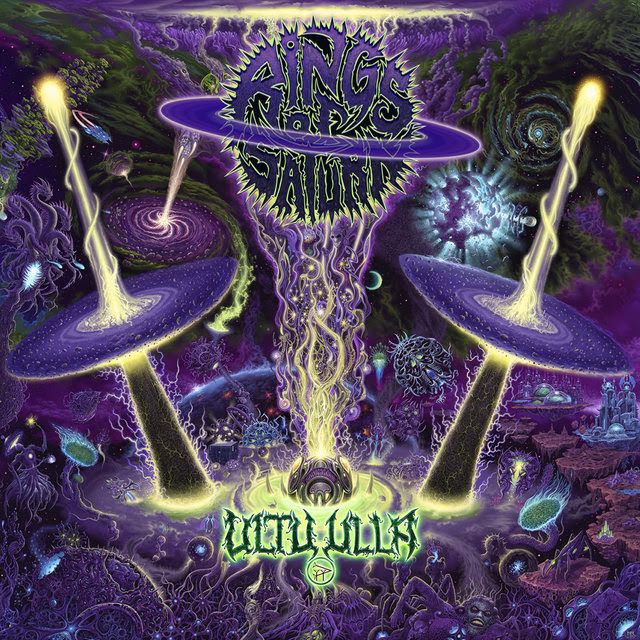 Bay Area technical death core metallers, RINGS OF SATURN, arrive back on the scene to release their fourth full length studio album "Ultu Ulla" on July 28th via Nuclear Blast Records. The alien death core quartet present an entirely new and esoteric proposition to heavy metal.
RINGS OF SATURN mastermind Lucas Mann discusses the album title:
"The album name, "Ultu Ulla" means "Time Immemorial" in Sumerian Cuneiform. »Ultu Ulla« (Time Immemorial) is about aliens transcending space and time and uncovering an ancient incomprehensible entity that threatens the fabric of universal existence."
Today, the band releases the first single of the album, 'Inadequate'. Watch the music video below
The hallucination inducing cover artwork was completed once again by Mark Cooper of Mind Rape Art. Made-up of a 3-piece painting that continues the story from the 2-piece artwork from "Lugal Ki En". Cooper fuses the band's musical and conceptual ideas forming a piece of art that embodies the complexity of the bands music.
Mark Cooper comments, "The general idea was to create a scene where gods from beyond time and space are invading 3D-reality and taking over. They are chaotic beings that can take any form at will and manifest anything with their imaginations."
The guitars, bass, and synth tracks for »Ultu Ulla« were completed at Mann Studios. The drums and vocals were recorded in Florida at Krikbride Studios. Mixing, mastering, and production was completed by Studio 344 in Pittsburgh, PA.
Below is the track listing:
1. Servant of this Sentience
2. Parallel Shift
3. Unhallowed
4. Immemorial Essence
5. The Relic
6. Margidda
7. Harvest
8. The Macrocosm
9. Prognosis Confirmed
10. Inadequate
Support World Of Metal