River Stone Apresenta Cartaz Final Para 2022
É oficial, aqui está o cartaz final para a próxima edição de 2022 do River Stone, uma edição que conta com cabeças de cartaz os germânicos Dust Bolt juntando-se ainda ao cartaz os The Voynich Code, Evil Hunter, Godiva, Equaleft, Milethe, Nihility e Demonik. Realiza-se no dia 24 de Setembro de 2022 em Rio de Moinhos em Penafiel.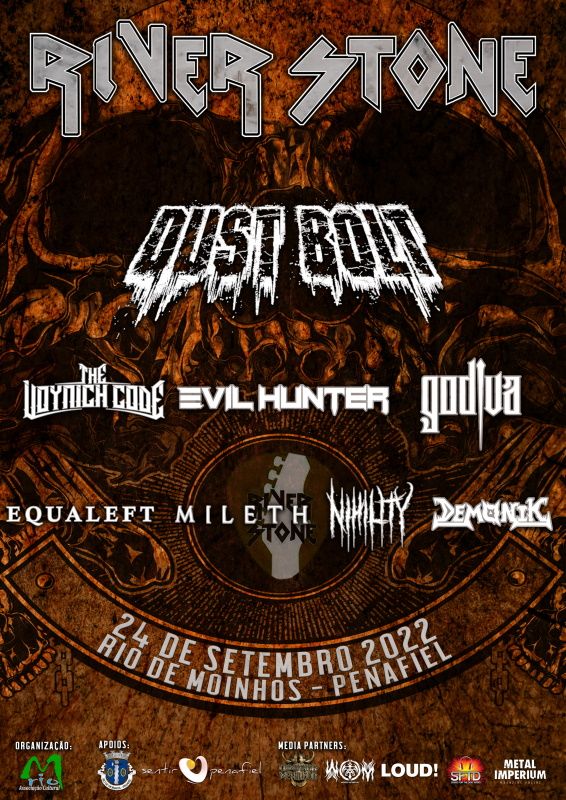 Este é um evento que conta com o apoio da World Of Metal
---
Support World Of Metal
Become a Patron!