Sasquatch Release Brand New Album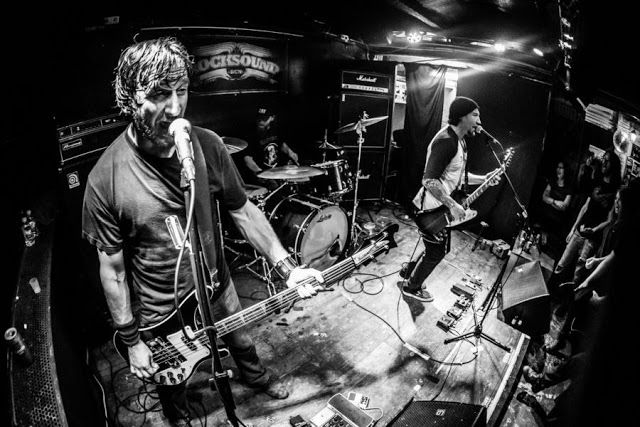 Today heavy rockers in SASQUATCH have released their fifth full-length album titled Maneuvers, worldwide through their own imprint Boston-based Mad Oak Records, on June 20th 2017! Not only does the album showcase the work of new drummer Craig Riggs (Roadsaw, Kind, White Dynomite), but this will be the Los Angeles trio's newest material since the critically acclaimed 2013 release of "IV"!
Says the band:
"If you haven't noticed from some of our photos as of late, we have a new banger on the tins. You may recall Dr. Craig Riggs from other past roles as the voice in Roadsaw and Kind. He spends his spare time as founder/co-owner of Mad Oak recording studios and owner of Mad Oak Coffee Roasters in Allston, MA. Oh, and he also happens to play drums. You may have seen him filling in on our European Tour last year. Quite the gentleman and scholar. We've known Riggs for years as we've recorded a majority of our records with him at Mad Oak and we've gotten to tour with Roadsaw extensively. Riggs brings the heart and soul to what Maneuvers has become. Come up and give him a hug when you see him. He likes that.
As we move forward, there's no bad blood with Rick. We've all been working day jobs for a long time and it has been increasingly more difficult for Rick to be able to break away and tour. For us to keep the train on the tracks, we collectively decided that it's important we get out on the road more. We hashed it out and this was the rather difficult outcome. Anyway, that's the heart of the change up. We love the guy to death. It's a tough thing. He's been way cool through the process and in dealing with the transition. He was a major part of where we stand today (going back to when the self-titled record came out in 2004) and he'll always be a part of the gang. In the meantime, you can catch him locally jamming live with our fellow rock comrades, Aboleth."
The brand new album Maneuvers by SASQUATCH is now available to purchase.
Support World Of Metal