Seven Spires unveils a second song of their upcoming debut album "Solveig"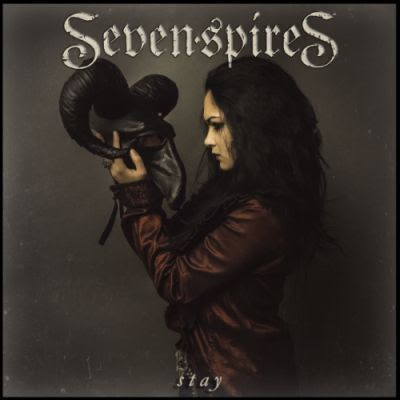 Only a few days after the release of the official video for "The Cabaret of Dreams", the first single off of their debut album "Solveig", the American symphonic metal force Seven Spires strikes again with a brand new song called "Stay":
"Stay" is the first song of the second act of the grim story that is told throughout the album. Frontwoman Adrienne Cowan, who recently hit Revolver's "The 25 Hottest Chicks in Hard Rock" 2017 ranking, tells us more about the meaning of the lyrics:
"In the storyline of the album, "Stay" is the first time we see the Demon character displaying the ability to care – a first glimpse at a more human side, perhaps. Ironically, this song also marks the first distinct appearance of my extreme vocals in Spires."
"Solveig" is to be released worldwide on August 4, 2017 via SAOL.
Seven Spires are about to reach the $10.6k goal of the highly successful crowdfunding campaign they launched mid April on GoFundMe. The fans have until June 9th to pre-order the album here: https://www.gofundme.com/sevenspiresband
The band will play at MetalDays in Slovenia this summer. Don't miss their headlining show on the third stage on July 25th!
Support World Of Metal