Sifting sign with Eclipse Records, new album 'Not from Here' set for release this Summer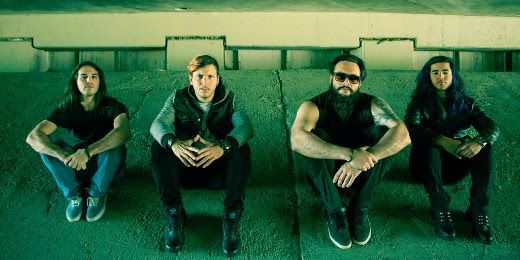 Eclipse Records announced the signing of SIFTING to an exclusive, worldwide deal. Based in Los Angeles, CA, SIFTING are a progressive metal band strongly influenced by modern active rock. The band was originally formed in Caracass, Venezuela (2010) before relocating to the U.S.A. Their new album Not from Here was recorded and produced by award-winning producers Ryan Williams (Velvet Revolver, Pearl Jam, Rage Against The Machine), and Steve Evetts (Suicide Silence, The Dillinger Escape Plan, Sense's Fail). Not from Here will be released worldwide this Summer via Eclipse Records.
Watch the band's recent Spring Tour 2017 recap video to get a taste of the upcoming new album below
"We are all about breaking boundaries and looking beyond the horizon" states frontman Eduardo 'Edu' Gil. "Signing with Eclipse is all of that and more, as we want to share the diversity of our music with the world. We are stoked!"
After suffering the loss of his mother and grandmother in a tragic plane crash, Edu began writing original material to cope with the loss of his family. He gathered some friends from the local music scene and the band quickly gained popularity throughout Venezuela. By the time Bullet for My Valentine was seeking support on their Latin American Tour in 2011, Sifting was the obvious choice. In 2012, the band completed a series of tours around the country, and finally released their album All the Hated in late 2013. Shortly thereafter, their single "All The Hated" was chosen for the insanely popular Rock Band videogame. It was at this time after the success of their debut album, that Edu and his band relocated to the United States of America where they've been building a name for themselves ever since.
Support World Of Metal