Sólstafir release single track and 10″ vinyl
Sólstafir are now premiering the third song taken from their forthcoming sixth full-length. The new masterpiece of the enigmatic Icelanders is entitled 'Berdreyminn', which means a "dreamer of forthcoming events" and will be released on May 26th.
The track "Silfur-Refur" is now exclusively streaming worldwide via Roadburn Festival, where a limited edition 10″ vinyl version in two variants will be made available exclusively at the official during this weekend. Any remaining stock will be made available through the Season of Mist shop after the event. "Silfur-Refur" can be heard below
"Silfur-Refur" will be available on the A-side of the Roadburn 10″ single as a black version limited to 400 copies and blue vinyl limited to 300 copies (both 45 rpm). The exclusive B-side "Scorpion Moonrise" is graced by a guest-appearance of Hexvessel and former Beastmilk vocalist Mat "Kvohst" McNerney, who also wrote the lyrics.
Frontman Aðalbjörn "Addi" Tryggvason comments: "The song 'Silfur-Refur' revolves around having a sick ghost version of yourself taking control of your life. You resist with all you have, but you simply don't stand a chance. It travels with you all the time, asleep or awake. The song was written in a few parts – with the intro being one of them. We knew right away that this would be the opener of the album."
The singer also adds a few words about the B-side: "The other track, 'Scorpion Moonrise' was written in only one day, on which we also recorded the demo. The moment, the opening riff kicked in, I already pictured Mat singing it since the riff reminded me so much of Hexvessel – as in their powerful live performances that we have witnessed many times while touring with them. As we are good friends and have followed Mat's career in Void, Code, DHG, Hexvessel , Beastmilk , and Grave Pleasures, we all agreed that he would be the perfect guy to lay down his vocals on it. We just love the result and he made the song into what it is today. It's also nice to hear a bit of English again in Sólstafir as we have used that language in the past – and also continue our tradition of occasionally inviting guest singers."
Roadburn Festival has furthermore announced two exclusive listening sessions, where the forthcoming album 'Berdreyminn' can be heard in full on Thursday and Sunday each at 16:00 CEST. Aðalbjörn "Addi" Tryggvason will be present to personally introduce the album at the Thursday session.
The cover art of the 'Silfur-Refur' 10″ single can be viewed below.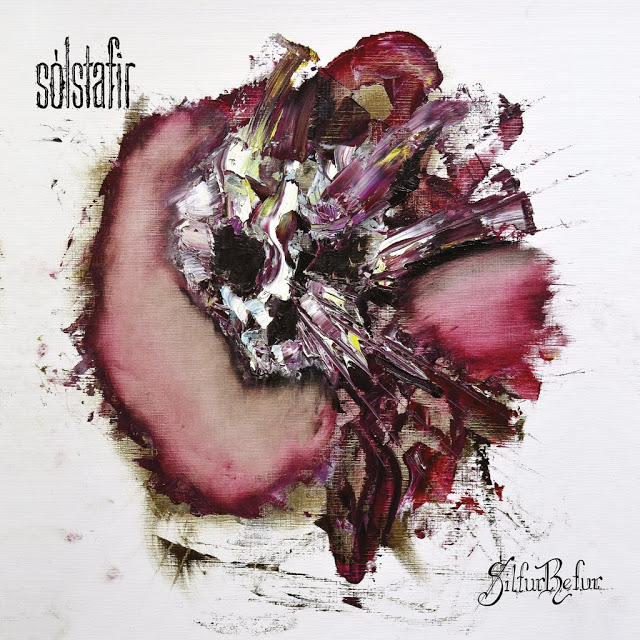 Cover art by Adam Burke and track-list of 'Berdreyminn' are shown below.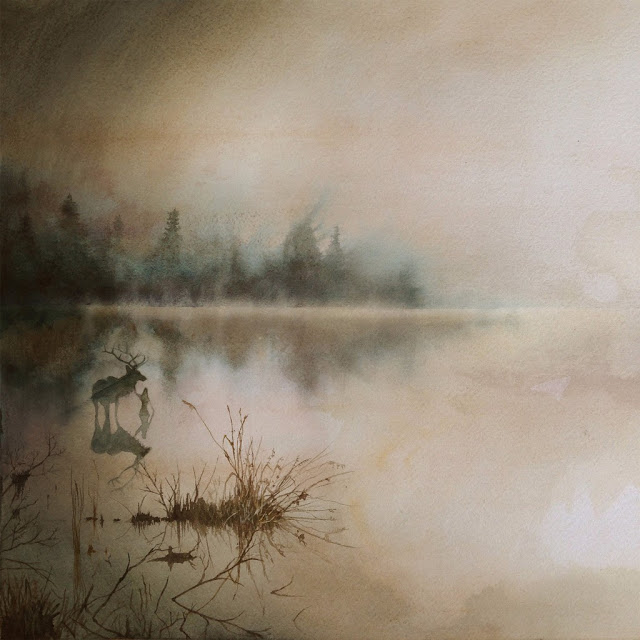 Track-list
1. Silfur-Refur (6:54)
2. Ísafold (4:59)
3. Hula (7:07)
4. Nárós (7:23)
5. Hvít Sæng (7:22)
6. Dýrafjörður (7:32)
7. Ambátt (8:08)
8. Bláfjall (8:00)