Suffocation em Portugal para data dupla, Lisboa e Porto!
A SLC e o Xxxapada Na Tromba vai trazer a Portugal os mestres do death metal norte-americano Suffocation para duas datas especiais no nosso país inseridas na sua digressão europeia. Ambas as datas nacionais contarão com o apoio dos Downfall Of Mankind, sendo que a 17 de Junho, no Hard Club, contará com os Dead Meat, e em Lisboa, no RCA Club, vai contar com os Bleeding Display e os Ruttenskalle.
Os bilhetes vão custar 22€ antecipadamente e 25€ no próprio dia. Os mesmos podem ser comprados aqui a partir da próxima segunda-feira.
Um evento com o apoio World Of Metal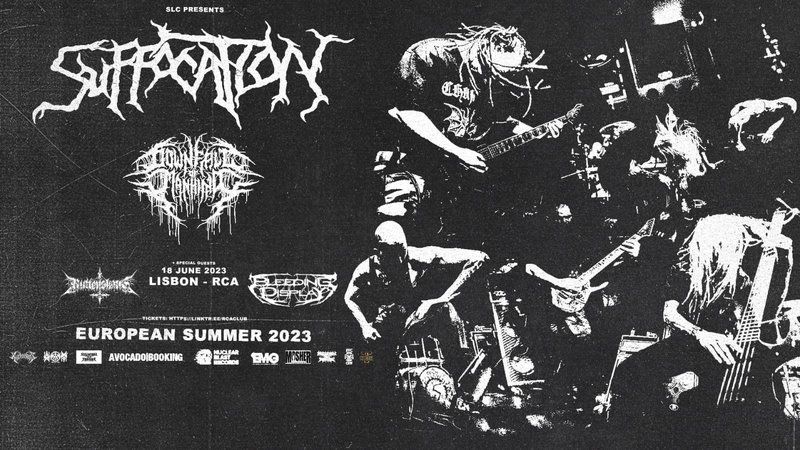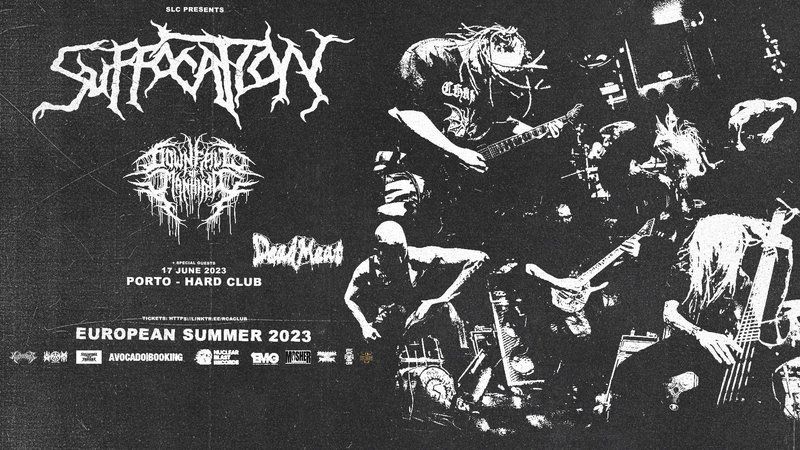 ---
Support World Of Metal
Become a Patron!