Tankard – to play before German cup final on May 27th!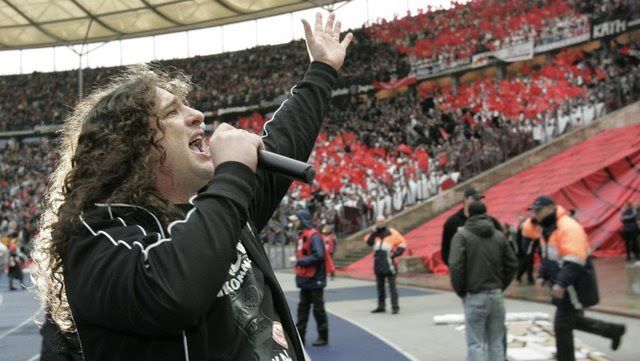 It's their jubilee year! 35 years of TANKARD! And, of course, a suitable soundtrack cannot be neglected for the occasion. The band's 17th studio album entitled "One Foot In The Grave", will be released on June 2nd, 2017 via Nuclear Blast.
But one week before release, the iconic Frankfurt-based thrashers can celebrate another remarkable milestone in their long career; all of Frankfurt are currently looking forward to the German cup final against Borussia Dortmund at Berlin's Olympic Stadium on May 27th. 30,000 Eintracht Frankfurt fans will be following their team, and those able to watch the match will see TANKARD's performance of the club anthem 'Schwarz-weiß wie Schnee' about 30 minutes before the kick-off, in front of the Frankfurt stands!
Today, the band has launched an official trailer for this special event:
This club anthem was recorded and released on a TANKARD EP in 2006. The band already had the chance to perform the song in the stadium of the German cup final against Bayern Munich in that same year. Since that day, the track can be heard before every Eintracht Frankfurt home game. A re-release of the mentioned sold-out EP is tentatively scheduled for autumn 2017.
Support World Of Metal