Tau Cross announce new album Pillar Of Fire, premiere "Deep State" video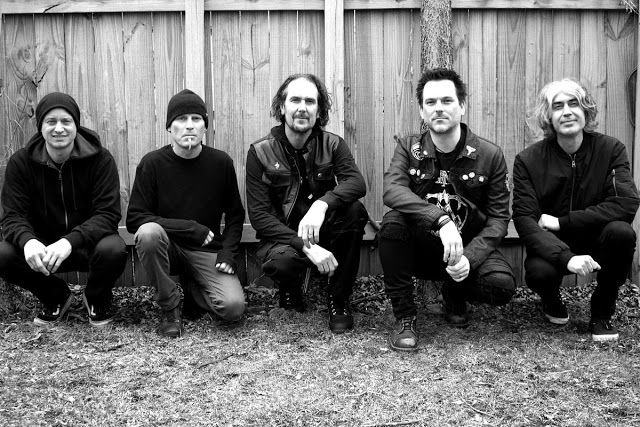 TAU CROSS, the multinational punk / heavy metal collective revolving around Amebix bassist / frontman Rob "The Baron" Miller, Voivod drummer Michel "Away" Langevin, and members of cult crust outfits Misery and War // Plague, have announced their second full-length album Pillar Of Fire, due out July 21 on CD/2xLP/Digital via Relapse Records.
The band has premiered a music video for the new song "Deep State" directed by Jakub Moth. Watch it now below
TAU CROSS commented on the new album: "Pillar of Fire is the continuation of some of the ideas that were explored on our first Album, this time we have managed to share the songwriting more equally and introduce some other textures to the songs. This should help to establish Tau Cross as less of a one off phenomena and more of an ongoing musical collective producing our own distinctive sonic environment."
"Pillar Of Fire" was recorded across three different countries and co-produced by "The Baron" in the same manner as their eponymous debut. The drums were tracked Montreal, guitars in Minneapolis, bass in Seattle and Minneapolis), vocals on the Isle of Skye in Scotland.
Physical pre-orders and exclusive bundles are currently available via Relapse.com
at this location
and digital pre-orders are available via Bandcamp
HERE
. A complete tracklisting is available below.
"Pillar of Fire" further expands the group's unique musical approach ranging from dark folk witchery to industrial punk metal brutalism; a moody melting pot of Killing Joke's metallic post-punk and Motörhead's anthemic, hard rock with flourishes of traditional instrumentation and an infusion of 16th century English mysticism. Pillar of Fire is a musical unearthing of TAU CROSS's philosophical preoccupations: mythological motifs, ultra-terrestrial hypotheses, surreal, social political landscapes and the endless search for meaning in a controlled Universe.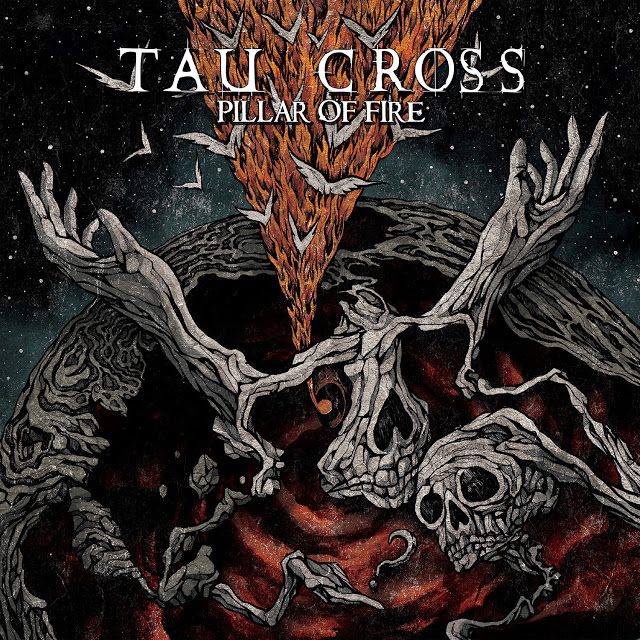 "Pillar Of Fire" Tracklist:
Raising Golem
Bread and Circuses
On the Water
Deep State
Pillar of Fire
Killing the King
A White Horse
The Big House
RFID
Seven Wheels
What is a Man
Three Down
Support World Of Metal