Terror Empire: new song "Times of War" revealed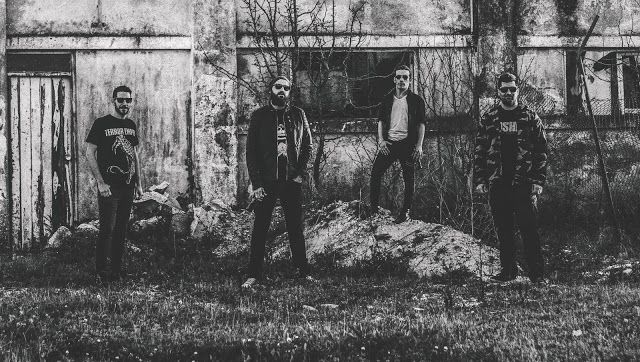 Portuguese thrashers Terror Empire have just released a new song off the upcoming record "Obscurity Rising".
"'Times of War' is a perfect example of how we went straight to the point on this record and tried stuff we never did before", says guitarist Rui Alexandre. "It blends odd-time signatures, mid-paced-to-slower sections and ends up ripping. It just feels and sounds right. Unlike the previously revealed track ["Burn the Flags"] that was full blown chaos, this one is way more like… a controlled demolition."
As for the lyrics, vocalist Ricardo Martins says that "We witness daily provocations and a increasing global tension perpetuated by weak leaders with a war indsutry to please. Dangerous power games that will culminate on a global conflict."
The new album is set to be released on July 14th via
Mosher Records
, and the preorders are now live at
www.mosherrecords.com
. This is the first record since "The Empire Strikes Black", edited back in 2015. Recorded at
Golden Jack Studios
in Coimbra, it was also mixed and mastered by band drummer João Dourado.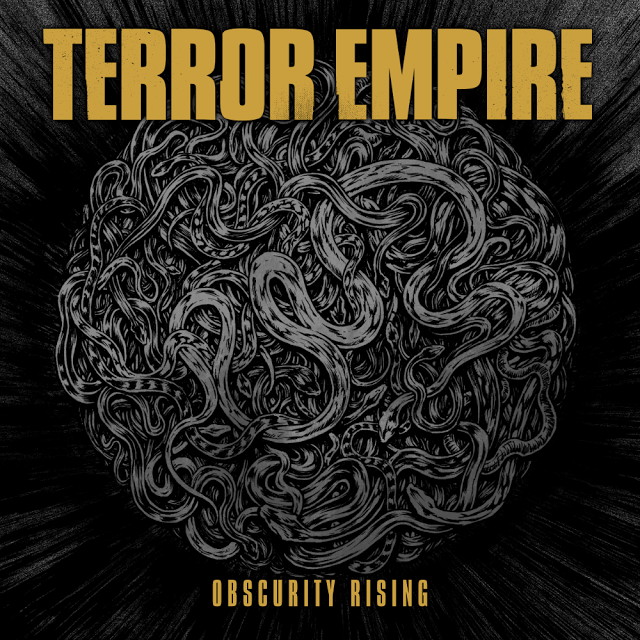 Drawn by André Coelho, the cover art can be seen above. Rui spoils a bit of its meaning, saying "it could be represent lots of stuff: a new moon, a snake pit, or even both – why not? It's like a new cycle of darkness is present and we're doomed. But I like having people interpret the meaning by themselves. We're very happy with André's work, he's awesome."
Having just shared the stage with hardcore titans Hatebreed, Terror Empire has tour dates booked for the rest of the year, including one Portugal's biggest festivals VOA Fest in August, several dates in Portugal and a yet to be revealed run in Spain.
The band can be booked via info@moveup.pt
Support World Of Metal