Tethra To Play And Stream Live Show On Empty Venue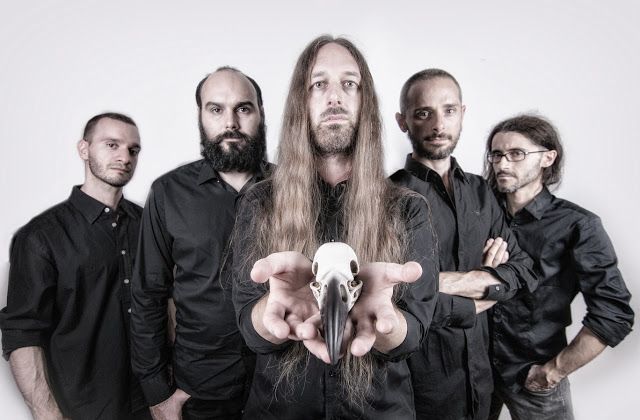 Italy's melancholic doom/death metallers have published the following statement:
"In recent years, many small and medium-sized clubs dedicated to metal music have closed or changed their genre because of the low attendance at the concerts.
It's a global phenomenon that, if it does not have a clear turnabout, will oblige all industry employees to make drastic decisions.
We would like to raise awareness among all fans of the genre, assuming a catastrophic scenario for the next future: what will happen when the last live club closes its doors? Will emerging bands play no more or will they totally rely on aseptic live streaming from rehearsal studio and improvised venues?
For this reason, Thursday 8th June at 22pm (CET time), we'll play a full set Live Streaming show in a real live venue open just for us, furthermore, to give everyone the opportunity to participate in this event, we'll keep the video online for 24 hours.
This is our particular contribution to the cause, hoping to be able to induce a reflection before this catastrophic scenario becomes a reality, because that night we will create a paradox that more than one band has had to endure in its career: playing in an empty room … will you be with us?"
Support World Of Metal