The Atomic Bitchwax to Release New LP, 'Force Field', December 8
Featuring the powerhouse rhythm section from legendary space lords Monster Magnet, THE ATOMIC BITCHWAX plays balls-to-the-wall rock 'N' roll that smashes space rock and proto-metal into a towering celebration of the riff. The New Jersey power trio (aka TAB) will release its seventh full length LP, Force Field, on December 8 via Tee Pee Records.
Recorded at the Freakshop in Keyport, NJ , mixed at The Panic Room in Ocean, NJ and mastered by Alan Douches (Chelsea Wolfe, Tombs, The Obsessed), THE ATOMIC BITCHWAX's high-energy, scale-based guitar mangling hits astronomical levels on Force Field, with full-stack amps pushing out dangerous levels of blown-out metallic mayhem. An awe-inducing tumult of head-down forward drive and top-tier hard rock, Force Field mashes Sci-Fi and Hi-Fi, rocketing THE ATOMIC BITCHWAX into the outer reaches of the modern day heavy music universe.
Since its formation in 1993, THE ATOMIC BITCHWAX has inspired hundreds of developing rock and metal bands, but no group of musicians has come close to matching TAB's unique style of fun, frenetic and formidable rock and roll. Featuring bassist/vocalist Chris Kosnik and drummer Bob Pantella (each also of MONSTER MAGNET) alongside shred-tastic gunslinger Finn Ryan, the band has perfected its unique style of hard rock that High Times appropriately tabbed, "thunder-boogie" and Noisey has hailed as "designed to be blasted out of a drop top Camaro".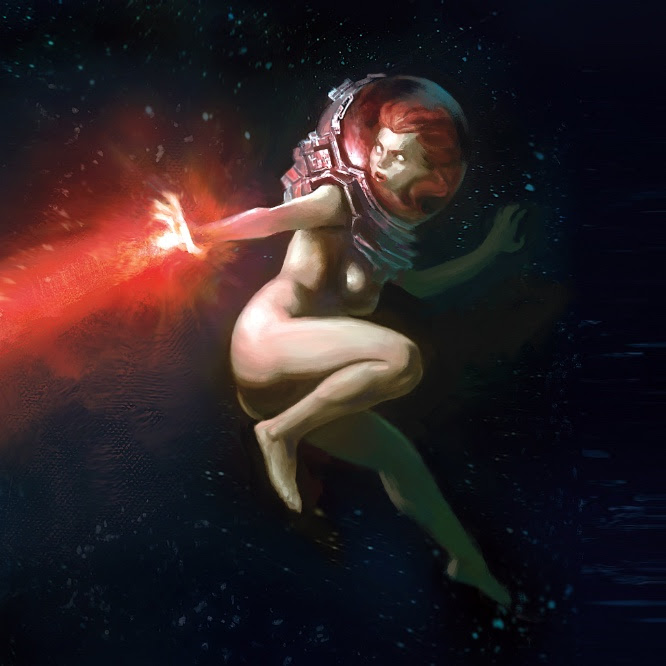 1.) Hippie Speedball
2.) Earth Shaker (Which Doobie U Be)
3.) Alaskan Thunder F*ck
4.) Shocker
5.) Crazy
6.) Fried Dyed And Layin To The Side
7.) Shell of a Man
8.) Houndstooth
9.) Tits and Bones
10.) Humble Brag
11.) Super Highway
12.) Liv A Little
Force Field will be released via Tee Pee Records on December 8, 2017. It is available to pre-order HERE.