Um Metaleiro Também Chora Fest 2019
A World Of Metal tem o orgulho de ser um dos parceiros da primeira edição do Metaleiro Também Chora Fest 2019 que vai trazer uma boa e variada proposta de peso a todos os festivaleiros. As bandas confirmadas são Serrabulho, Analepsy, In Vein, Infraktor, Booby Trap  e Bad! Com campismo grátis e apenas 10 euros de entrada, não existem desculpas para faltar a este evento no Parque Natural Roda Moinas em Carqueija, na Mealhada.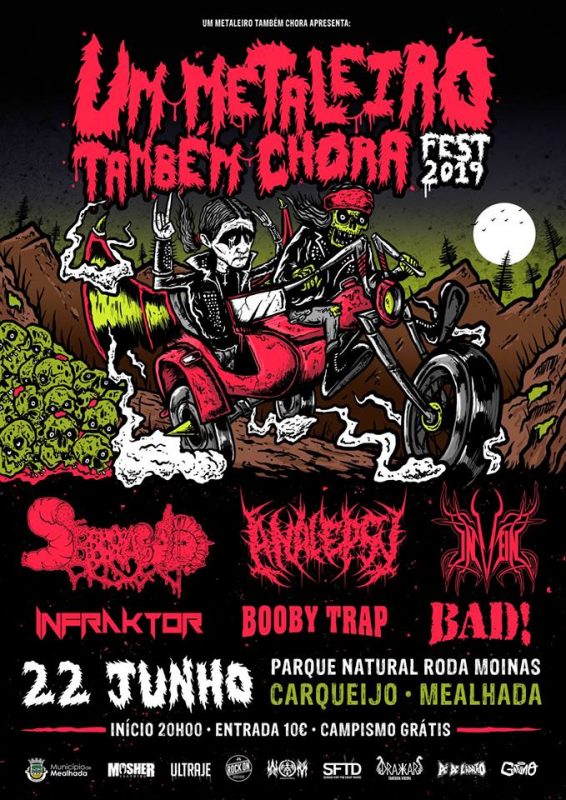 ---
[quadsvi id=1]

Support World Of Metal
Become a Patron!
New WOM Android APP – Read All Our Issues for free!
World Of Metal Magazine – Out Now
Download It Here!