VANDROYA: "THE PATH TO THE ENDLESS FALL" STREAMING ONLINE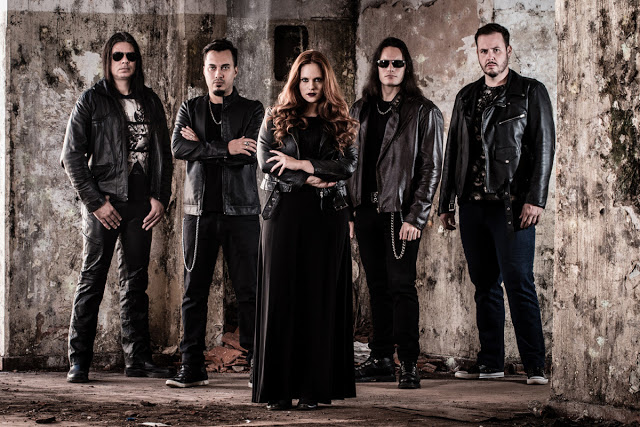 The female fronted progressive power metal band VANDROYA will release their new album "Beyond The Human Mind" on April 28th through Inner Wound Recordings. "The Path To The Endless Fall", the second single from the album is available for streaming below
With a more evident progressive influence but without giving up the weight and virtuosity of power metal, the new album brings a more mature band, a more balanced sound and reflects the musicians technical and artistic evolution since the debut album "One".
The album concept revolves around the journey we all go through in search of fullness and inner peace. The album artwork is created by Felipe Machado Franco [Blind Guardian, Rhapsody of Fire, Iced Earth].
Led by vocalist Daísa Munhoz, Vandroya are ready to take the next step and make a mark in the metal scene with "Beyond The Human Mind".