Vesperia Frontman Morgan Rider Covers Katatonia's 'Idle Blood' In Acoustic Video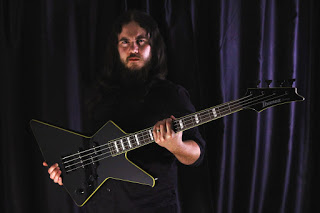 Vesperia frontman Morgan Rider has posted an acoustic cover video performing one of his favourite tracks from Katatonia 'Idle Blood' from the 'Night Is The New Day' album.
"I recorded this cover in my home studio and filmed it in the crown lands near my house. I am a big Katatonia fan and have been wanting to record an homage to them with a slightly altered arrangement for awhile now." comments Rider.
The video can be viewed below



Support World Of Metal