"Violent Blues Thrash" – Redefining genres with Final Cut's new video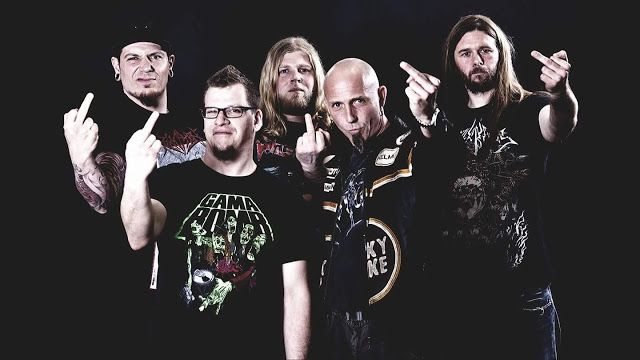 It rattles, it cracks, it's relentlessly straightforward, just as it should be in the genre – With the brand new single "Generation Y", the Swiss demolition squad Final Cut deliver a true Thrash Metal hammer
Before hitting the 2-minute-mark, the quintet strikes out for the mosh part: Sawing riffs, whipping drums, and then? A wild harmonica solo! With this comes the birth of "Violent Blues Thrash", a liaison between bluesy surprises and classical aggressive Thrash.
On Final Cut's upcoming second album, this stylistic realignment will be strictly continued and perfected with various instruments. But how did this come by? Drummer Florian remembers:
"Lukas is not only an excellent rhythm guitar player, he also masters the piano and the harmonica on a top level. Since we have founded the band, it was clear for us that we want to make ruthless, but most of all diversified thrash metal. We regularly jam blues with the entire band, simply 'cause it's a lot of fun.
As we were writing the new song "Generation Y" for our second album, Lukas said he wants to include a harmonica solo. It was so awesome to play this song live for the first time and see the crowd go crazy over it. That's where we decided: Why not incorporate the blues jam in our thrash metal?! And we all agreed – We'll invent Violent Blues Thrash!"
Final Cut will soon enter the studio to record the successor of "Massive Resurrection" and to ultimately establish their "Violent Blues Thrash". So stay tuned for more!
Support World Of Metal