WOM Features – Barros / Spiralist / Sercati
Hard rockers Barros ink a worldwide deal with Rockshots Records
Portuguese hard rockers BARROS have just inked a worldwide record deal with ROCKSHOTS RECORDS for the release of their new album "More Humanity Please…" ,  mixed and mastered by Harem Scarem singer Harry Hess in Canada.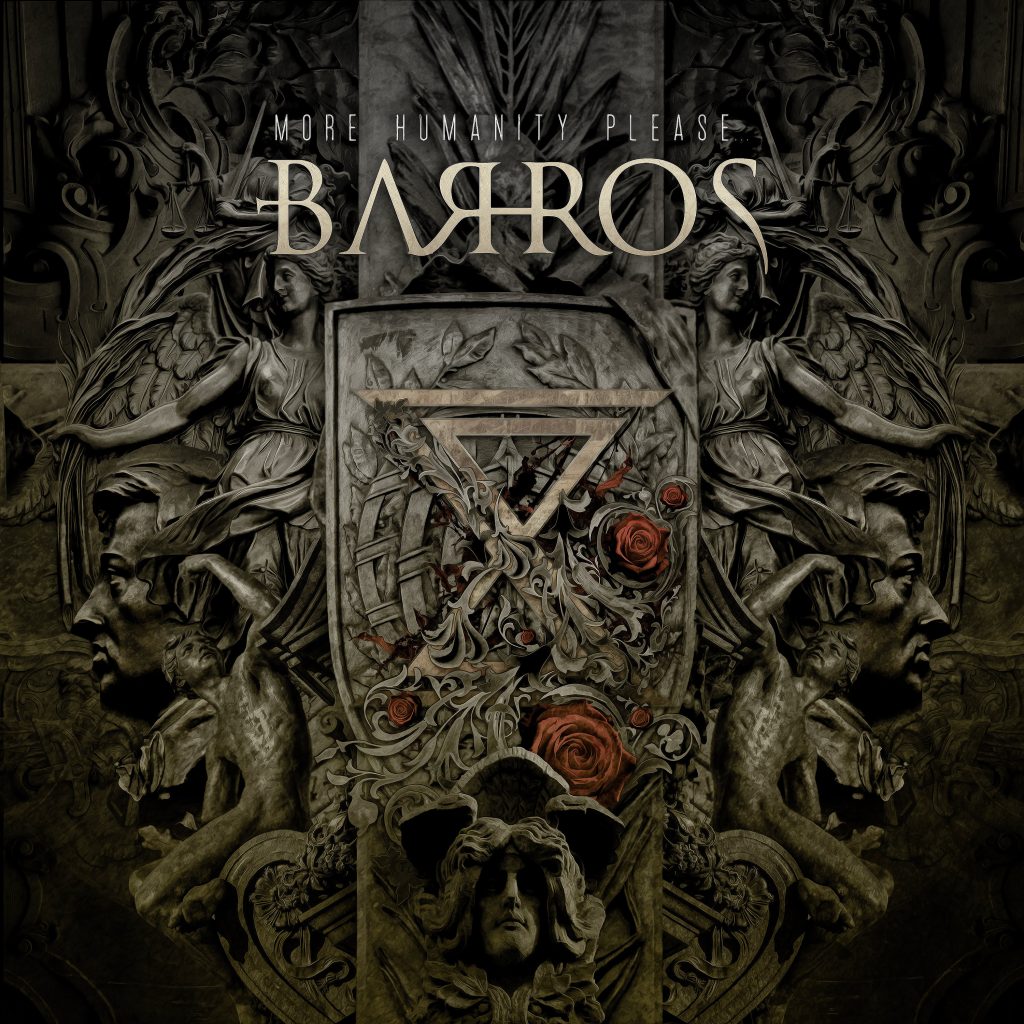 BARROS is a solo project of Tarantula's guitar player Paulo Barros, alongside brilliant and talented musicians such as singer Ray Van D, responsible of all the lyrics.
The album is comprised of very melodic and simple structures with a direct message, with an "all about the song" approach.
Ray Van D's lyrics explore themes as diverse as "Love as a driving force that goes beyond" and "Come what may feel", to a critical take on the formatting of Art and Music produced by corporations, "fast food music"; as well as an invitation on the reflection on the ephemerality of Life, the lack of humanity in the World today and the banality of violence in social media, our dependence on technology and a dose of humor that is Murphy's law:
"Where if anything can go wrong, it will go wrong in the worst way at the worst time and in such a way as to cause the greatest possible harm"
"More Humanity Please…" is made of 10 songs of melodic hard rock and the outstanding artwork was in charge of the Brazilian artist Gustavo Sazes (Gus G, Jeff Scott Soto, Kamelot, etc…), set to be released on June 29th 2018.
The official video of "My Everything"  is already available below:
Pre-orders are already available at the following link:
➤ http://bit.ly/Barros_PREORDER
BARROS:
PAULO BARROS – Guitar
RAY VAN D – Vocals
PICO MOREIRA – Drums
VERA SÀ – Bass
"More Humaniy Please…" tracklist:
01. My Everything
02. Disconnect
03. Kingdom For A Day
04. Take Me As I Am
05. Tearing Us Apart
06. When It rains It pours
07. Live Before We Die
08. A love That Shines
09. More Humanity Please
10. How Does It Feel
For more info:
www.rockshots.eu
---
Spiralist releases official video for "The Deepest Abyss"
In the same week of the release of its debut album "Nihilus", Spiralist also releases the official video for the single and last track of the album, "The Deepest Abyss". Directed by Mestria and counting with the participation of Catarina Soeiro, "The Deepest Abyss" video reflects on the isolation and depression themes featured in the album. "Nihilus will be released on both physical and digital format on the 4th May by Microfome. Below you can watch the video:
spiralistmusic@gmail.com
hr.spiralistmusic@gmail.com
microfomeofficial@gmail.com
---
Sercati "Shockwaves Of The Countdown" – Single & Video Out
Melodic black metal act Sercati are proud to unleash their new single and offical video "Shockwaves Of The Countdown"! "Shockwaves of the countdown" is an track taken from their upcoming album "Devoted, Demons and Mavericks". "In this next album, The Nightstalker must find a way to stop the Apocalypse. But he will not be alone… Some new characters will arrive to help him. The story begin with the countdown of the Apocalypse."
About the video 
The Nightstalker is losing hope. He tried to fight the shadows but the city is corrupted. But in secret, someone is coming to help him and give him a new hope.
Credits for the song and the video:
Music by Yannick Martin
Lyrics by Yannick Martin and Steve Fabry
Music produced by Carlo Bellotti and Jonathan Mazzeo
Video Direction: Steve Fabry
---
[quadsvi id=1]

Support World Of Metal
Become a Patron!
New WOM Android APP – Read All Our Issues for free!
World Of Metal Magazine – Out Now
Download It Here!