WOM Features – Black Royal / Voidhanger / Second Lash
Black Royal – Finnish Sludge Metallers Announce Debut Album "Lightbringer"
Almost two years following the release of their second EP "The Summoning Pt 2", Finland's sludge metal four-piece group Black Royal now return to unleash their debut full-length album "Lightbringer".
Produced by Black Royal, mixed by Jussi Kulomaa and mastered by Jaakko Viitalähde, "Lightbringer" features the artwork of Samu Peltola and is set for release on March 9th via Suicide Records. Physical pre-orders will be announced soon.
Just recently, the group revealed the official video for the album's opening song "Cryo-Volcanic", watch it below: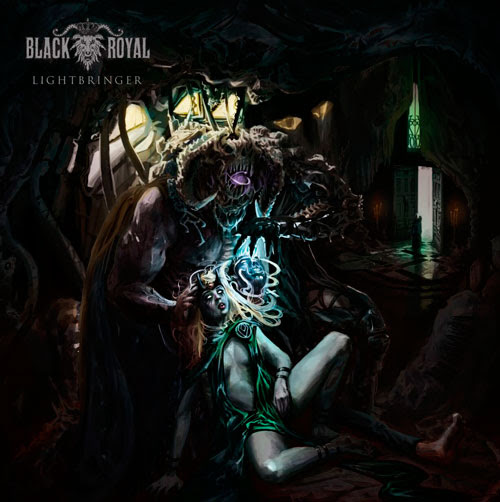 "Lightbringer" track-listing:
1. Cryo-Volcalnic
2. Self-Worship
3. Salvation
4. Denial
5. Pentagram Doctrine
6. Lightbringer
7. The Chosen
8. Dying Star
9. New World Order
10. Ou[t]roboros
http://www.blackroyal.fi
https://www.facebook.com/blackroyalmusic
http://www.suiciderecords.se
---
Voidhanger presents new track for "Dark Days Of The Soul"
Poland's d-beat infused extreme metallers VOIDHANGER reveal a new track in anticipation of their third studio album, "Dark Days Of The Soul", due out on March 2nd in Europe and April 27th in North America via Agonia Records. Listen to the album's second single "War Is Certain, Peace Is Not" below:
Pre-orders:
Physical:
http://agoniarecords.com/voidhanger
Digital:
https://agoniarecords.bandcamp.com/album/voidhanger
---
SECOND LASH – Alone (Official Video)
SECOND LASH presents the video for the single "Alone" taken of the new album "Tabula Rasa" that you can listen below:
Filming and edition by Ricardo Silva
Big thanks to:
Carlinha Si Sou
Music and lyrics by Second Lash
Artwork by Manuel Bernardo
Production by André Matos & Second Lash
Mix and mastering by André Matos @ Raising Legends Studios
Order Now:
Follow:
Raising Legends Records
Infoline: (351) 912444241
[quadsvi id=1]
Support World Of Metal
Become a Patron!
New WOM Android APP – Read All Our Issues for free!
World Of Metal Magazine – Out Now
Download It Here!