WOM Features – Blackfinger / Sinistro / Erdve
Eric Wagner's BLACKFINGER premieres music video for Afternow
Featuring the instantly recognizable vocals of former TROUBLE (and current The Skull) front man Eric Wagner, the doom group BLACKFINGER – which also features guitarist Terry Weston (Dream Death, Penance) – has unveiled a music video for their song Afternow. Filmed in the band's rehearsal room, with additional footage added and edited by Rafael Ortega (Helsott, Ayreon), the clip can be seen below:
Says Wagner, "I think Afternow is about wondering why things are the way they are when they don't really need to be. Maybe if we could only catch a glimpse of where we came from, it might be enough to change the future. (Wishful, I'm afraid.)"
Afternow comes from BLACKFINGER's just-released M-Theory Audio debut, When Colors Fade Away, which The Obelisk says "brims with not-to-be-missed vitality." The album can currently be streamed on all digital platforms, while physical copies on CD and limited-edition blue/black marbled vinyl – which feature photos from Matt Bluejay and a striking graphic design by Al Oaks – can be purchased at retailers worldwide.
Renowned and still cherished for the classic material he recorded with Chicago's Trouble for over two decades, Wagner began sowing the seeds for BLACKFINGER soon after he left Trouble in 2008. After removing himself from the spotlight, he began intently writing material of a more personal nature, which would ultimately yield the musical inspiration for BLACKFINGER. Over the next few years, Wagner and his new band mates would meticulously craft and commit 11 tracks to tape – songs that would ultimately become the group's self-titled debut (Wagner's first recorded output since Trouble's 2007 release Simple Mind Condition).
When Colors Fade Away is a powerful collection of songs that picks up where the debut album left off, but takes the listener even further down the path less-traveled. Featuring sonic landscapes of endless peaks and valleys, When Colors Fade Away will satiate even the most ardent of doom fans, yet also appeal to those beyond with its exquisite craftsmanship and beautiful storytelling.
M-Theory Audio is the new label recently launched by Marco Barbieri, former president of Century Media Records and Nuclear Blast America. The label's burgeoning roster also includes such notable acts as Finnish hard rockers Santa Cruz, nomadic folk metal act Tengger Cavalry and traditional metal powerhouse White Wizzard.
Linkroll EU (pre-)sale:
Amazon UK
Amazon FR
Amazon IT
Amazon ES
Sinistro release video with first new track and details of forthcoming album
SINISTRO are unveiling the first mesmerising track taken from their forthcoming masterpiece, 'Sangue Cássia', which is scheduled for release on January 5th, in the shape of a video clip directed by Inês Achando.
The Portuguese Fado-rockers are available for interview by Skype, mail, or face to face on tour with PARADISE LOST. Please see at the bottom of this message for a list of all confirmed shows.
The magical song 'Pétalas' is now streaming below:
SINISTRO comment on "Pétalas": "An inner voyage in which existentialism is perpetuated, the escape, the mismatch. A plunge in our ruins to be reborn through a purge."
SINISTRO are furthermore releasing the artwork of 'Sangue Cássia' (created by Pedro Carmo), which can be viewed below.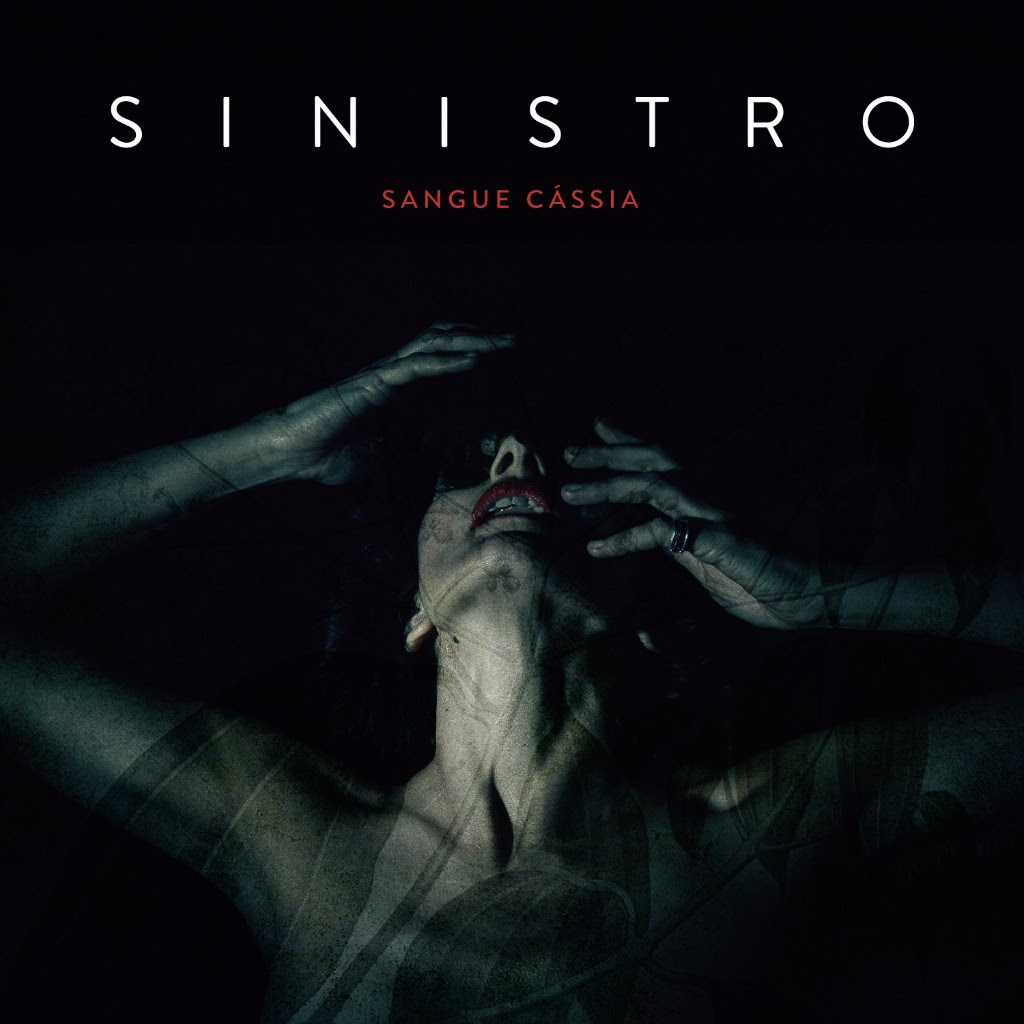 Track-list
1. Cosmos Controle (11:14)
2. Lótus (7:55)
3. Pétalas (3:51)
4. Vento Sul (6:50)
5. Abismo (6:02)
6. Nuvem (5:32)
7. Gardénia (6:15)
8. Cravo Carne (9:59)
Total playing time: 57:38
Erdve release live video for "Atraja"
ERDVE are releasing a live video for the crushing track "Atraja", which is taken from their forthcoming debut full-length, 'Vaitojimas', which will be out in early 2018. The Lithuanian experimental hardcore collective was filmed at their live debut at the Armageddon Descends V festival in Vilnius, Lithuania, 2017, which is the biggest annual in-door event f the Baltic extreme metal scene.
The clip can be viewed below.
ERDVE comment: "This show at the fifth edition of the Armageddon Descends festival in Vilnius marked our very first live performance. Playing there turned out to be a unique experience since it was a bit questionable whether we fit the black/death concept of the metal stage, but the show was indeed very intense and was a great tribute to the whole idea behind this festival. This video is a live representation of the final track, 'Atraja' from our forthcoming debut album, 'Vaitojimas', which will be released by Season of Mist in early 2018."
Video credit
Directing, filming, editing: Fathomless Mirror Reflections
Season of Mist have recently announced the signing of
ERDVE
. The freshly conceived Lithuanian experimental hardcore collective will release their debut full-length, 'Vaitojimas' through Season of Mist.'
The band commented: "Since ERDVE is a very young name, this collaboration is proof that it is all about what matters the most – the music itself. We certainly did not have any expectations that the record could be presented to a wider audience, yet we are extremely proud and happy that our desire to create something meaningful for ourselves has procured a relationship with a record label which believes in artistic value. This partnership is a huge achievement in our creative lives and will set a strong basis for us to communicate our music, ideas, and artistic identity further on. We are incredibly thankful to Season of Mist for this opportunity."