WOM Features – Chaostar / Hellish War / Apparition
Chaostar release first track and details of forthcoming new album
CHAOSTAR are unveiling the first single of their forthcoming album, 'The Undivided Light'. The amazing Greek avant-garde explorers will release their fascinating fifth full-length on March 23rd, 2018.
The stunning track, "Stones and Dust" is now streaming below, which can be published immediately. As 'The Undivided Light' is a varied album, this song that comes with a small hint of DEAD CAN DANCE gives just one direction among many. More tracks and more musical revelations will follow.
CHAOSTAR vocalist Androniki comments: "Dear all, it is with great pleasure to announce that we are launching the first song "Stones and Dust" from our forthcoming album, 'The Undivided Light'. Every blessed virtue in this world multiplies and growths when being shared and not constrained. Like wisdom, knowledge, and patience, the flame of light itself can brighten a room, but when being divided and shared can illuminate the entire world's human intellect. This has been the motivational thinking that flared-up the creation of the new CHAOSTAR album. Our existence consists of dust formed into concrete shapes of hard stones, awaiting to degrade back into the light-weight form of dust and finally to the liberated state of time, light, and space."
CHAOSTAR  are furthermore revealing the artwork and album details of 'The Undivided Light', which can be found below.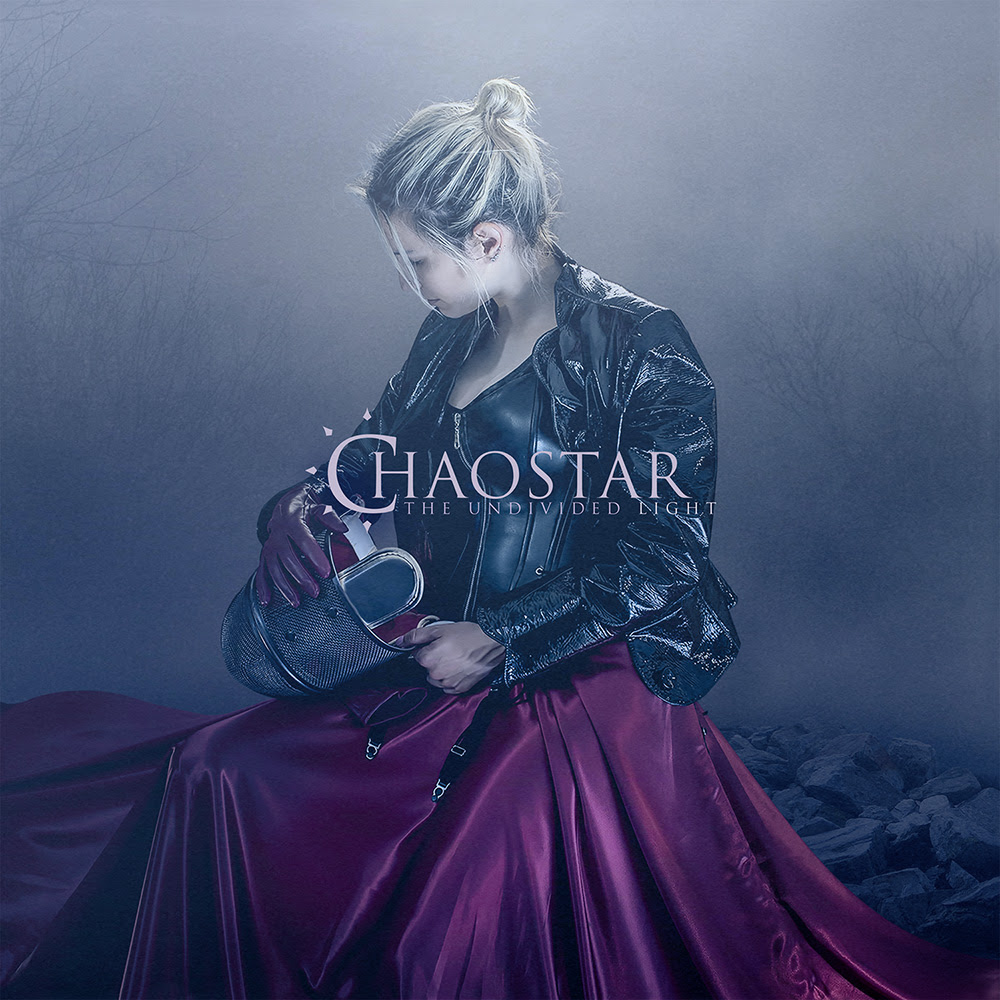 Track-list
1. Tazama Jua (3:48)
2. Blutbad (4:25)
3. Stones and Dust (4:59)
4. The Undivided Light (5:11)
5. Mέμνησο (6:15)
6. Silent Yard (10:51)
7. Ying & Yang (7:09)
Total playing time: 42:38
Watch the lyric video for Hellish War's new version of "Defender Of Metal"
Originally released by Megahard Records in 2001, "Defender Of Metal", Hellish War's debut album, is a true declaration of love to heavy metal. Songs like "We Are Living For The Metal", "The Sign", "Memories Of A Metal" and the title track became hymns of unconditional devotion to Metal for many fans of the band spread throughout Brazil, the United States, Japan and mainly Europe, where the band has toured twice.
"Defender Of Metal" not only boosted the career of Hellish War internationally, but shaped the group's musical personality that was enhanced in subsequent works, "Heroes Of Tomorrow" from 2008 and "Keep It Hellish" from 2013. The live album "Live In Germany" (2010) also came packed with classics from the debut and proved the firepower of these tracks among the European audience.
Fifteen years after the release of "Defender Of Metal" – that was also released in Europe by the german record label Pure Steel Records -, Hellish War had to celebrate the date with the fans.
One of the ways was to re-record the title track, now with Bil Martins' vocals. The vocalist of Hellish War is who even signs the production of this new version. "Defender Of Metal" 2017 version got a new Lyric Video designed by Marcelo Silva (Motion Design) that is already available on the band's Youtube channel and that you can watch below:
"Defender Of Metal" was also relaunched on all digital platforms:
Spotify: https://goo.gl/UaWPMm
Deezer: https://goo.gl/1CuyWq
Google Play: https://goo.gl/M92gp2
iTunes: https://goo.gl/Cb6JQ1
Besides Bil, Hellish War is also formed by the guitarists Vulcano and Daniel Job, the bassist JR and the drummer Daniel Person.
For Further Information: 
www.facebook.com/hellishwar
www.twitter.com/hellishwar
www.youtube.com/hellishwarofficial
Apparition Release "Break The Chains" Official Lyric Video
Uk melodic metal act Apparition are proud to unleash their new official lyric video for "Break The Chains", track taken from "The Awakening" album due for release on February the 2nd 2018 worldwide and on March the 28th in Japan via Wormholedeath / Aural / Disk Union Distribution.
"The Awakening" Pre-Order links: 
iTunes:  https://tinyurl.com/y8dodpqq
Amazon UK: https://tinyurl.com/y78fqbjh
Amazon US: https://tinyurl.com/y9p2olnv
THE AWAKENING offers soaring riffs, energetic drums, passionate emotive vocals and orchestral undertones, as it takes the listener through a synergy of emotions set to 'awaken' the soul as it tells many stories of love and loss, passion and possibility, folklore and imagination. 
Website| apparitionmusic.co.uk                Facebook| apparitionband
[quadsvi id=1]
Support World Of Metal
Become a Patron!
New WOM Android APP – Read All Our Issues for free!
World Of Metal Magazine – Out Now
Download It Here!