WOM Features – Deadline – "Holy Diver"
For all of those people who felt the magic of a DEADLINE show, you will know that they always throw in a cover or two to get the crowd going, and "HOLY DIVER" by DIO has been a staple from their live set since the very first show on 7 March 2015 and now you can check out the great video the south african band made for this heavy metal classic. Check it out below
"HOLY DIVER" is on the new DEADLINE EP of B-sides and rarities called "ABIGAIL'S CRYPT" as a tribute to the bands and songs that keep them and their live shows going, whilst you wait for part 3 of the DEADLINE Lady Blitzkrieg Black Wolf City Saga!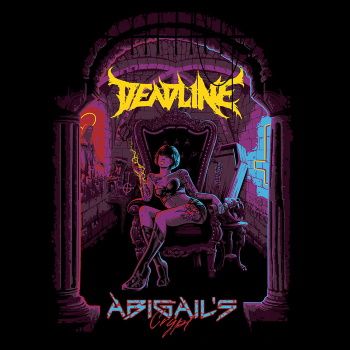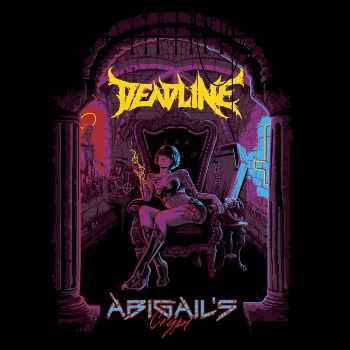 ABIGAIL'S CRYPT is only available online and consists of 3 covers and 2 classic DEADLINE tunes from previous releases (all spiced up with an acoustic and even a Darkwave/Synthwave/Retrowave treatment)!
1. Square Hammer (Ghost Cover)
2. Rebel Yell (Billy Idol Cover)
3. Break The Silence (Nothing Else Matters Version)
4. Holy Diver (Dio Cover)
5. High-Tops & Bullet Belts (Cyber-Tops & Synth-Belts Mix)
This EP is not only a tribute, but a call to arms, as DEADLINE is not prepared to be boxed in by genres! They also recently lost two stalwarts (Raven Chaos and Baz Steel), so this EP will usher in DEADLINE Mk4 with The Casual Doctor (Damian Buys Dread) added to the new lineup.
STREAM ABIGAIL'S CRYPT
Spotify | Apple | Deezer | Amazon
Facebook  // Instagram  // Twitter  // YouTube // Bandcamp // Website 
---
Support World Of Metal
Become a Patron!