WOM Features – Deathwhite / Corrosion Of Conformity / Michael Schenker Fest
Deathwhite release first track and details of forthcoming debut album
 DEATHWHITE are currently unveiling the first single of their forthcoming album, 'For a Black Tomorrow' in the shape of a video clip. The enigmatic bringers of darkness will release their debut full-length on February 23rd, 2018.
The video for the track, "Dreaming the Inverse" is now streaming below:
DEATHWHITE comment: "Our first video foray, 'Dreaming the Inverse' details a man's inability to forgive and his resultant descent into madness after receiving similar treatment from his scorned significant other. While the song itself could be applied to a variety of situations, in this instance, we felt it was necessary to visualize the oftentimes complex dynamic between two people who have effectively wronged each other. We feel the video accomplishes this in more ways than one. Beyond that, we are indebted to director David Brodsky and his team, the video's actors and everyone else who helped make this a reality."
DEATHWHITE are furthermore revealing the artwork and album details of 'For a Black Tomorrow', which can all be found below.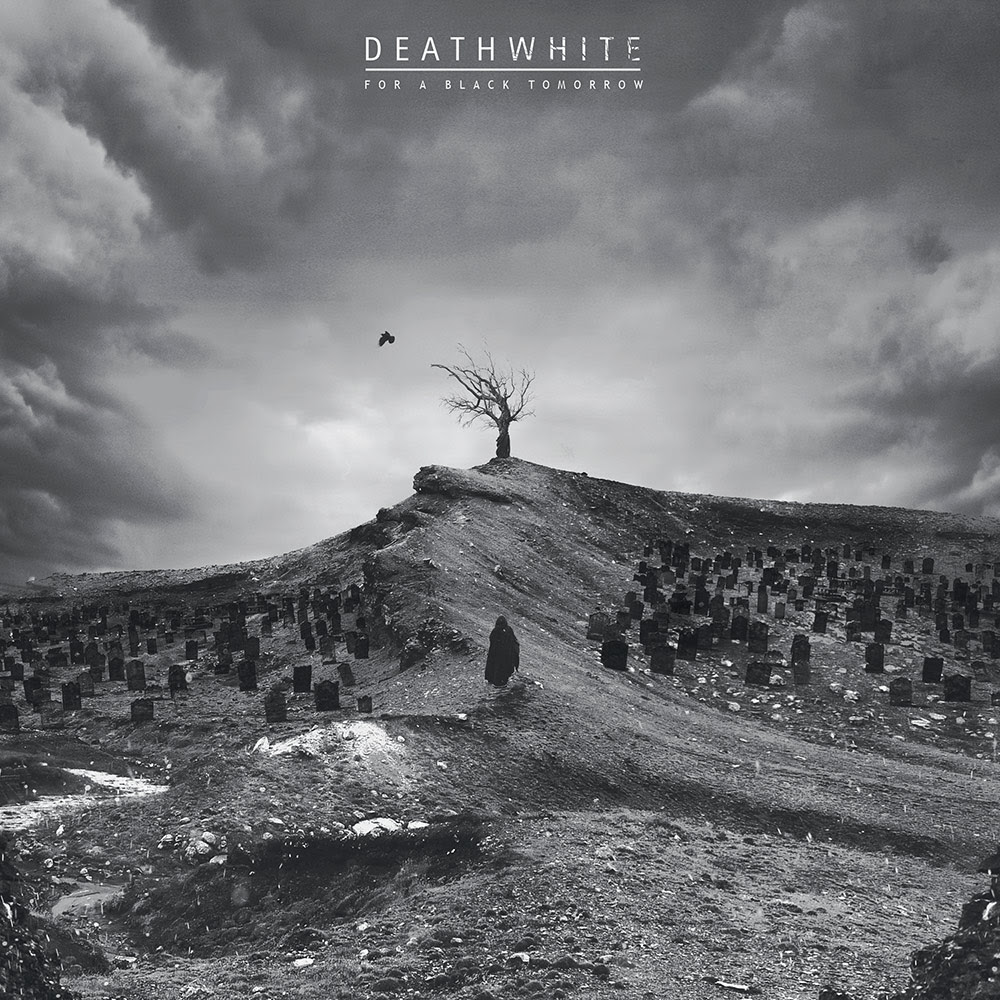 Track-list
1. The Grace of the Dark (
4:06
)
2. Contrition (
4:11
)
3. Poisoned (
4:56
)
4. Just Remember (
4:44
)
5. Eden (
4:13
)
6. Dreaming the Inverse (
5:01
)
7. Death and the Master (
6:25
)
8. Prison of Thought (
5:25
)
9. For a Black Tomorrow (
4:13
)
Total playing time
: 43:26
CORROSION OF CONFORMITY – unveils 'Wolf Named Crow' video
CORROSION OF CONFORMITY is pleased to unveil the official new music video for 'Wolf Named Crow' from their forthcoming »No Cross No Crown« full-length.
Issues bassist Mike Dean of the tune, "'Wolf Named Crow' started with a couple of riffs Pepper was sitting on for a while. We learned those and collectively came up with a bridge on the spot and it fell together naturally. It reminds me of a new take on »Wiseblood«-era C.O.C. and Reed played some very original, yet very Bill Ward inspired fills. It's easily my favorite track on this record."
Watch the trippy new clip here:
MICHAEL SCHENKER FEST – release video and first single
Michael Schenker is one of the most significant rock guitarists in the history of music. He has mesmerised the rock community since the 70's with his characteristic guitar play and constructed himself a monument during his time in UFO by writing hits like 'Doctor Doctor' and 'Rock Bottom', as well as SCORPIONS classics such as 'Lovedrive', 'Coast To Coast' and 'Holiday', among others. His playing has influenced several generations of guitar players enormously.
Back in 1979, the "German Wunderkind" decided to be his own boss. He founded the MICHAEL SCHENKER GROUP aka M.S.G. and released the masterpieces »Assault Attack« and »Built To Destroy«, the live legacy »One Night At Budokan« as well as the McAULEY SCHENKER GROUP pearls »Perfect Timing« and »Save Yourself«. M.S.G. also became the home of great vocalists, most notably Gary Barden, Graham Bonnet (ex-RAINBOW etc.) and Robin McAuley. Those guys were also a part of the comprehensive MICHAEL SCHENKER FEST, whose celebrated Tokyo show was released as live CD, DVD and Blu-ray this March recently passed.
Now the time has come for Michael Schenker to move another step forward: he fulfils the long-awaited dream of all hard rock fans by announcing a new MICHAEL SCHENKER FEST studio album. Along with producer Michael Voss-Schoen, the band recently completed the recordings for the record, entitled »Resurrection«, out on March 2, 2018, on Nuclear Blast Records. Besides Michael Schenker and the three M.S.G. singers Gary Barden, Graham Bonnet and Robin McAuley, you can also hear Doogie White (Michael Schenker's TEMPLE OF ROCK) as well as musicians Steve Mann (guitars, keyboards), Ted McKenna (drums) and Chris Glen (bass). In addition, there are also some guest appearances from Kirk Hammett, Wayne Findlay and Michael Voss-Schoen included.
Now, the band releases their new digital single 'Warrior' as well as a video including some impressions of the studio recording process. Watch this clip, here:
Support World Of Metal
Become a Patron!
New WOM Android APP – Read All Our Issues for free!
World Of Metal Magazine – Out Now
Download It Here!