WOM Features – Deathwhite / Therion / Lilyum
Deathwhite premiere new song of forthcoming debut album
DEATHWHITE are streaming the third single taken from their forthcoming album, 'For a Black Tomorrow'. The enigmatic American heralds of darkness will release their debut full-length on February 23rd, 2018. Listen to the track "Contrition" below:
Artwork and album details of 'For a Black Tomorrow' can be viewed below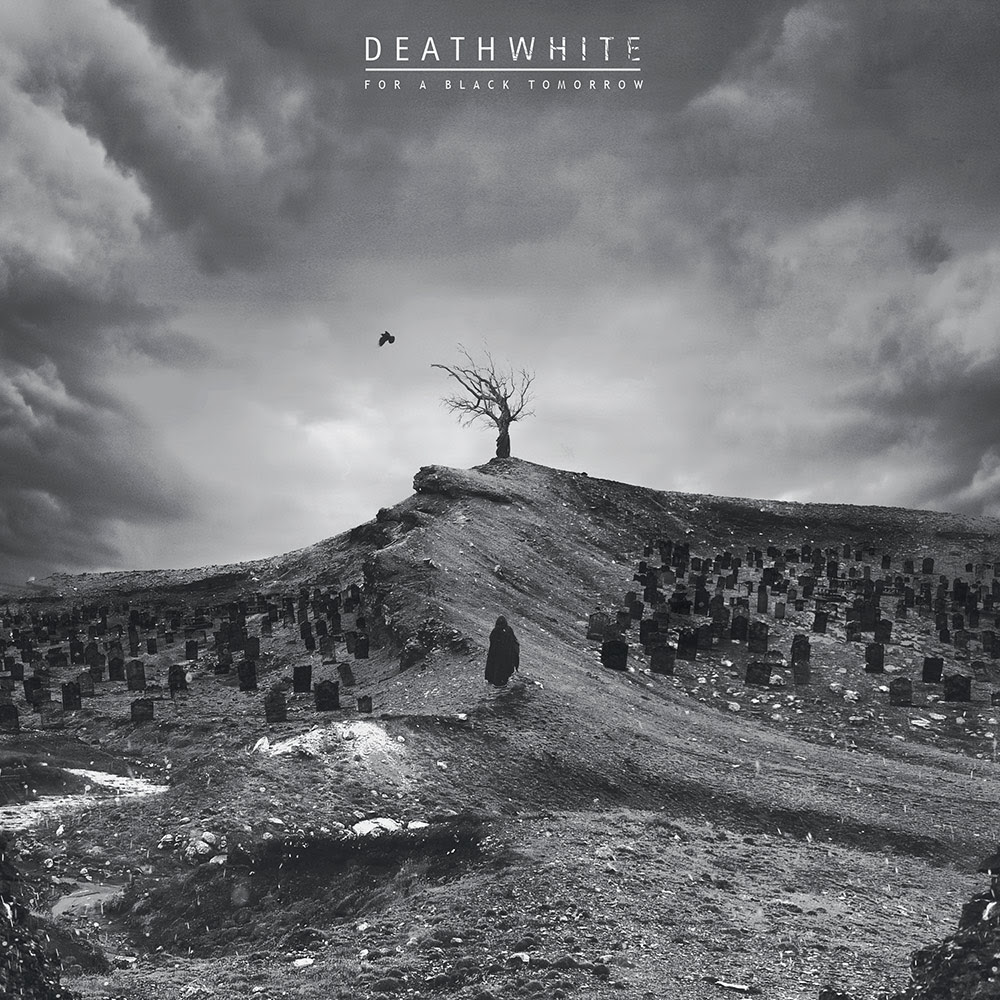 Track-list
1. The Grace of the Dark (4:06)
2. Contrition (4:11)
3. Poisoned (4:56)
4. Just Remember (4:44)
5. Eden (4:13)
6. Dreaming the Inverse (5:01)
7. Death and the Master (6:25)
8. Prison of Thought (5:25)
9. For a Black Tomorrow (4:13)
Total playing time: 43:26
Recording, mix & mastering: Shane Mayer, Cerebral Audio Productions
Cover art: Jérôme "Pyrogas" Comentale
Pre-sales: http://smarturl.it/DeathwhiteShop
---
THERION – present music video for opera finale 'Theme Of Antichrist'
In two weeks from now, symphonic metal pioneers THERION will finally release their three-hour-long opera project »Beloved Antichrist«, after starting their extensive European tour on February 1st (dates see below).
Today the band unveils the epic opera finale with an animated music video created by Abysmo Films for the last chapter, 'Theme Of Antichrist'. Mastermind Christofer Johnsson explains:
"So, the »Beloved Antichrist« is ready, let's get on with promotion. We need a video clip. Lori is in the USA, Christian in Argentina, Chiara in Italy, Thomas is touring in Spain, Carlos (the video producer) and his team are in Chile and the rest of us are in Sweden. The budget won't be enough to fly everyone around. To have 4 different green screen sessions and let each person organise it by him/her self is too expensive and also very risky. So that leaves me with two options:
1. Tell the record label we don't have the means to do it currently.
2. Think outside of the box (as we often need to do).
I've been eleborating with the thought of »Beloved Antichrist« as an animated film. It could be just one of many crazy ideas I've had over the years that never got realised (sometimes sadly, sometimes for good reason). Or who knows? Either way, it gave me the idea of making an animated video clip and thus both solve the problem with people being spread around the planet and do something different at the same time. Which of course gives people something to talk about – the best promotion you can get."
Watch the new music video for 'Theme Of Antichrist' below:
Download or stream the new track here:
http://nblast.de/TherionThemeAntichrist
»Beloved Antichrist« is now available for pre-order:
http://nblast.de/BelovedAntichrist
---
LILYUM – new video online
Lilyum black metalers have made available their new video clip, made for the track "The Watchers' Departure", taken from their last and seventh studio album "Altar Of Fear". The video was made with the precious contribution of Visual Agency and can be viewed below:
LILYUM – FACEBOOK: www.facebook.com/lilyumofficial1
VISUAL AGENCY WEBSITE: www.visualagency.it
VISUAL AGENCY E-MAIL: visualgroup.webagency@gmail.com
[quadsvi id=1]
Support World Of Metal
Become a Patron!
New WOM Android APP – Read All Our Issues for free!
World Of Metal Magazine – Out Now
Download It Here!