WOM Features – Deströyer 666 / Bleeding Gods / Corrosive
Deströyer 666 unleash track and reveal details of forthcoming new EP
DESTRÖYER 666 will release a crushing new EP on February 23rd, 2018. 'Call of the Wild' contains three brand new songs and a fresh take on their classic and live-favourite, "Trialed by Fire". The metal wolf-pack is now streaming the title-track below:
Artwork and details of 'Call of the Wild' can be found below.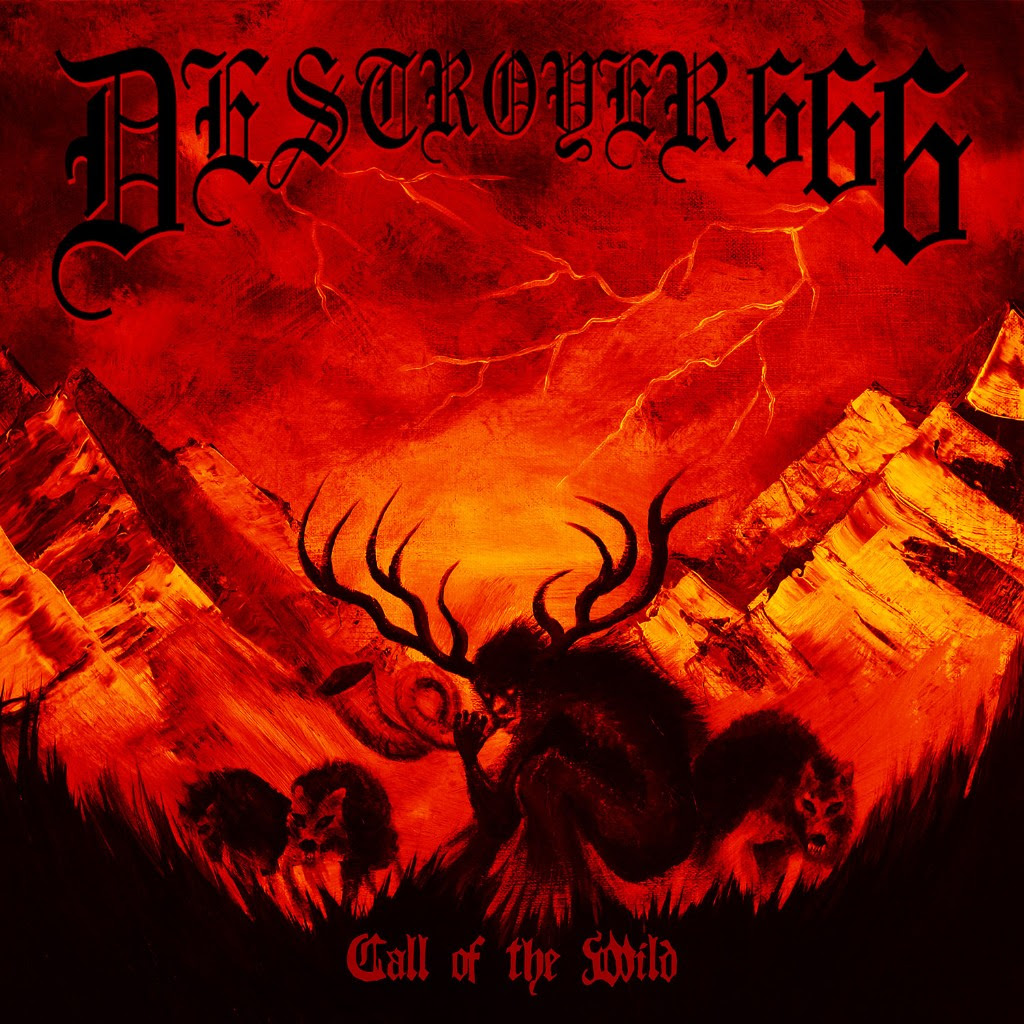 Track-list
1. Violence Is Golden (4:30)
2. Stone by Stone (3:37)
3. Call of the Wild (4:46)
4. Trialed by Fire (7:02)
Total: 19:55
BLEEDING GODS – release 'Tripled Anger' drum playthrough and third single/Lyric Video
Dutch epic death/black metallers BLEEDING GODS will release their upcoming concept album »Dodekathlon« on January 12th, 2018 via Nuclear Blast. Right before Christmas, BLEEDING GODS unleashed their second digital single, 'Tripled Anger', together with a stunning lyric video (see below). Today, the band presents a drum playthrough video to this song, showing drummer Daan Klemann playing the whole track during the recordings in the studio. The video was recorded and edited with 4 cameras, therefore offering shots from almost every angle! Watch it here:
After already having released two singles, 'From Feast To Beast' (+music video) and 'Tripled Anger' (+lyric video), the band unveils a third song of the upcoming album, today! Together with another stunning lyric video to accompany the release of the song 'Beloved By Artemis', the band is also proud to present you their third digital single.
Watch the video below:
Pre-order your physical copy of »Dodekathlon«, here:
http://nblast.de/BleedingGodsDodeNB
Pre-order »Dodekathlon« digitally and receive 'From Feast To Beast' and 'Tripled Anger' instantly or stream the tracks:
http://nblast.de/BleedingGodsDigital 
CORROSIVE: Watch the lyric video for "Lucifer Gave The Faith"
German death metallers Corrosive start 2018 with their brand new lyric video for the track "Lucifer Gave The Faith", the title-track of the band's latest effort released last December via MDD Records.
Watch the lyric video below:
"Lucifer Gave The Faith" is first-class death metal, featuring influences from both Scandinavian and American style with a dash of melody and brutality. In addition, the work for the official videoclip of the song "Taste The Pain" is nearly finished, with its release scheduled for the upcoming weeks.
[quadsvi id=1]
Support World Of Metal
Become a Patron!
New WOM Android APP – Read All Our Issues for free!
World Of Metal Magazine – Out Now
Download It Here!