WOM Features – Forgotten Tomb / Iberia / Cripper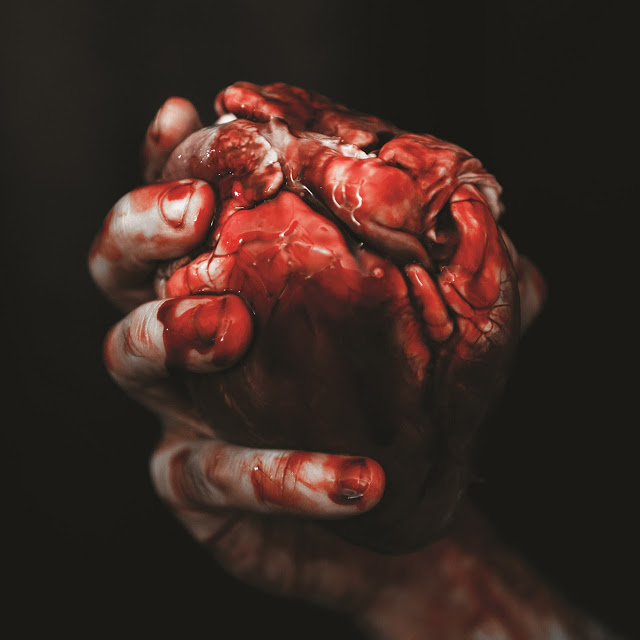 "We Owe You Nothing", the ninth studio album from Italian black/doom metal overlords FORGOTTEN TOMB, is set to be released on October 27th in Europe and November 10th in North America via Agonia Records. The album's title track & first single is available in the form of a lyric video below:
"We Owe You Nothing" marks the highest point in the band's constant evolution and once more makes it hard to narrow down its sound to some pre-existing labels. Effortlessly blending the eerie, dissonant black metal sound the band is well-known for with muscular sludge/doom riffs and a subtle, nihilistic punk attitude, "We Owe You Nothing" defines the band's personality more than ever, reaffirming its unique sound.
Starting in the beginning of the millennium with bona fide classics such as "Songs to Leave" (2002), "Springtime Depression" (2003) and "Love's Burial Ground" (2004) – widely considered among the true originators of the so-called "Depressive Black Metal" sub-genre – the band explored increasingly heavier and broader territories with all the albums that followed, from the genre-shattering avant-garde of "Negative Megalomania" (2007) through the pitch-black rocking-vehicle "Under Saturn Retrograde" (2011), then perfecting the band's own black/doom formula with the harsher tones of "…And Don't Deliver Us From Evil" (2012) and "Hurt Yourself and The Ones You Love" (2015).
FORGOTTEN TOMB commented: "Our discography has always been divided by trilogies. 'We Owe You Nothing' closes the third trilogy which started with '…And Don't Deliver Us From Evil' followed by 'Hurt Yourself And The Ones You Love' and it's the heaviest among the 3 albums, with an emphasis on slower/mid tempos and a sludgier approach while retaining also our trademark melodies and dissonant arpeggios, plus some twists which open new doors to the next era of the band. Due to circumstances surrounding it, it's been an extremely painful album to make and therefore it's one of our darkest, while being also filled with raw energy".
– –
" Much Higher Than A Hope " it's the title of the 4th album of legendary portuguese hard rockers, IBERIA, an album that it's the strongest of their career, at all levels – writing, performing and production wise which was in charge of Wilson Silva (MORE THAN A THOUSAND) in Wrecords Studios. The band continues to promote the album with the release of a promo video to the song 'God's Euphoria', recorded live at filmado Milagre Metaleiro Fest that took place 25-08-2017 in Pindelo dos Milagres, Viseu, and that can be watched below.
The recording and editing was made by Carlos Guimarães for G MEDIA.

In their thirtieth year of their career and with the objective of marking that event, Iberia is preparing the release of a very special editio of, which will bring many surprises to be revealed soon.
– –
This Friday, September 15th, German metal commando CRIPPER will release their new album 'Follow Me: Kill!' worldwide via Metal Blade Records. The band has now launched the 3rd and final single taken from that album which is 'Mother'! 'Mother' is being premiered as a full production video, make sure to check it out right away below:
Comments CRIPPER on the video: "Choosing the 3rd single from "Follow Me: Kill!" was very easy for us. 'Mother' marks one of the album's backbones but can also stand on its own. The song speaks its own distinct, gloomy and heavy language, which we transported into the video. The result is a dark and very personal piece that visually translates 'Mother'. Within the context of the previous singles 'Pressure' and 'Into The Fire', this one gives you a hint at the full spectrum of 'Follow Me; Kill!'."