WOM Features – Ghost / A Constant Storm / Metalsteel
Photo credit Ross Halfin
Grammy® Award-winning band GHOST release live double album "Ceremony And Devotion" today
LINKÖPING, SWEDEN – DECEMBER 8, 2017 – Grammy® Award-winning band Ghost today released a live double-album entitled "Ceremony And Devotion". The album was recorded during the band's critically exalted Popestar tour during the summer of 2017 and documents Ghost's unforgettable live show in pursuit of becoming the world's next great arena band. "Ceremony And Devotion" is available to stream and download now via iTunes, Spotify, Amazon, and Google Play. Watch a new music video for live album track 'Absolution' below:
"Ceremony And Devotion" was produced and mixed by Tom Dalgety and features fan favorites spanning the band's entire catalogue from "Opus Eponymous" (2010) to "Infestissumam" (2013) to "Meliora" (2015) to the "Popestar EP" (2016).
The album will be available physically on double CD and double LP on January 19, 2018. Exclusive, limited edition "translucent tigers eye" colored vinyl and bundles including a lenticular poster, limited edition 8-track, and t-shirt, will be available exclusively in the Ghost Shop HERE.
www.ghost-official.com/heis
found.ee/Ghost-Facebook
found.ee/Ghost-Twitter
found.ee/Ghost-Instagram
"Ceremony And Devotion" Buy/stream links:
A Constant Storm releases live video from upcoming EP
We, here at World Of Metal, are great fans of A Constant Storm, since the beginning, well before Daniel started collaborating with us. So it's with a special pleasure that we're streaming the video for "Carnival Of Imhotep" that you can see below. The song is actually a medley of two tracks: "The Carnival Is Over", a original by Dead Can Dance (1993 – music by Lisa Gerrard and Brendan Perry with lyrics by also Brendan Perry) and "Imhotep", a original by Sopor Aeternus & The Ensemble Of Shadows (2004 – music and lyrics by Anna-Varney Cantodea)
"Live At Greenhouse" is A Constant Storm's first live EP, and it features the project's November 25, 2017 acoustic session at the Greenhouse Studios, in Cucujães, Portugal. The EP will be released on the 21st December 2017 through https://aconstantstorm.bandcamp.com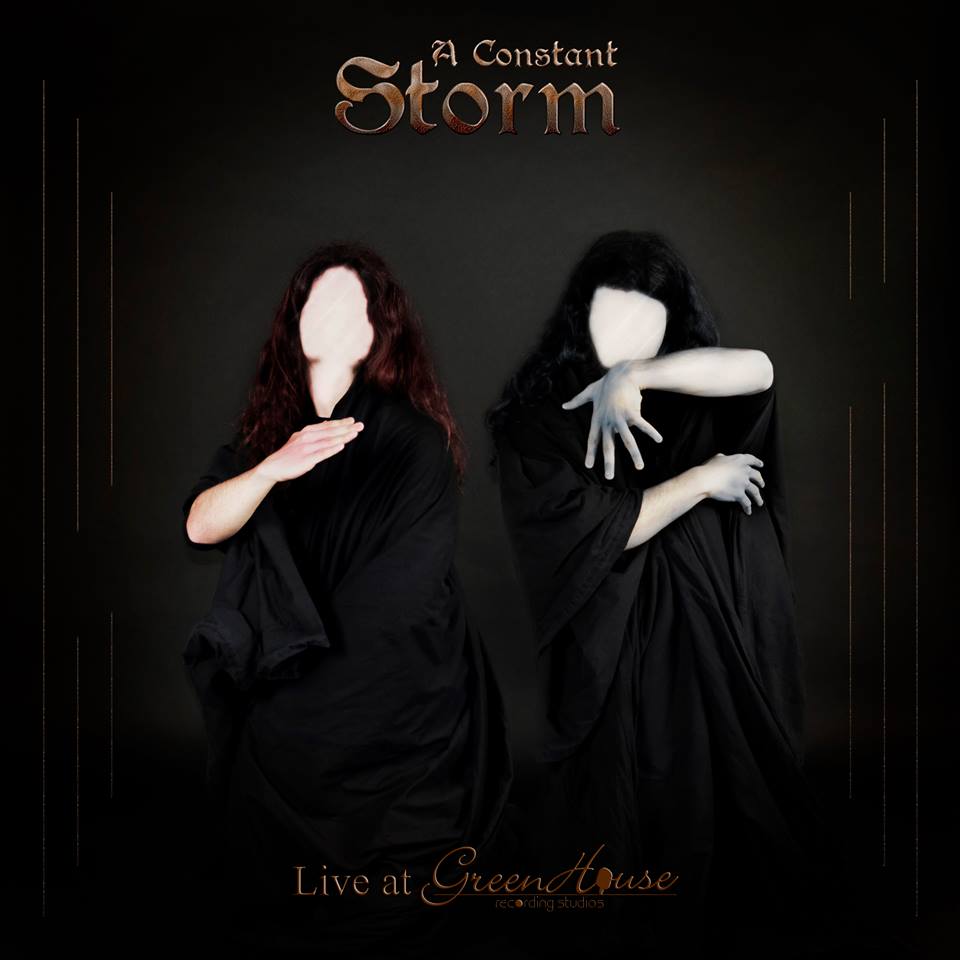 Metalsteel release a new studio album "Beyond The Stars"
Slovenian heavy metal band 
Metalsteel
 will release a new studio album entitled »Beyond The Stars« via On Parole Productions on December 9th 2017. Below you can see and hear "The End Of The World" videoclip.
Metalsteel is a Slovenian heavy metal institution with its own identity which combines raw agression with melodic and progressive structures. Their striking metal is manifested on seven albums including their latest most fierce and sophisticated release »Beyond The Stars« which is a conceptual album. The concept is about Extraterrestrial civilisations who descended on Earth in order to rise the spiritual awareness of mankind and interfere in the process of humanity's evolution.
»Beyond The Stars« is the seventh album from the band. It pushes further the boundaries of the band and opens new chapter in their musical opus. All members of the band have recorded the album simultaneously, resulting in an organic sound that is consistently embedded into modern production. Metalsteel are combining raw aggression with melodic arrangements. This forms homogenous mixture of striking metal with progressive elements and guitar and vocal harmonies. »Beyond The Stars« combines simplicity and technical perfection with the recording method rarely used these days and superb production.
In their career they have played numerous shows in Europe and also performed with James Rivera (Helstar, Distant Thunder, Malice). They have also shared the stage with legendary metal acts such as Saxon, W.A.S.P., Helloween etc.
Metalsteel are also the first Slovenian metal band who performed with Slovenian symphony orchestra and choir, performed for the Slovenian victims of Holocaust and appeared in Toyota commercial along with their own song. They have also written and recorded the official anthem for the MetalDays Festival in 2015.
[quadsvi id=1]
Support World Of Metal
Become a Patron!
New WOM Android APP – Read All Our Issues for free!
World Of Metal Magazine – Out Now
Download It Here!