WOM Features – Ihsahn / Poltergeist / Auri
IHSAHN announces new album details – Àmr due for release in May; premieres video
IHSAHN, one of Norway's most pioneering musical legends, has today unveiled details of his upcoming studio album, titled Àmr. The nine track long player will be released via Candlelight/Spinefarm on May 4, 2018. Pre-orders are now live. ihsahn.lnk.to/amr
he first track to be made available from the album is Arcana Imperii, which features a guitar solo by Opeth's Fredrik Åkesson.  The accompanying music video (created by Richard Oakes of Dark Fable Media) can be seen below:
"As with previous albums, I've tried to maintain a certain diversity throughout Àmr, with every track having a somewhat individual identity. So, as a first introduction, I felt Arcana Imperii contained several key elements from the whole album and was a logical choice as first single and video."
Drawing from a rich pool of influences and utilising a wide range of instruments, IHSAHN has created a dark and brooding masterpiece of an album. Àmr possesses its own unique atmosphere; a palpable sense of tension and unease that infuses even the album's most melodic moments with heightened drama and otherworldly menace. Although as dark and intense as anything he has conjured before, both the depth of sonic texture and the clarity of his overarching vision are more impressive than ever.
Opting to eschew string arrangements and orchestration in favour of synthesisers, Àmr strides boldly into uncharted territory yet retains IHSAHN's signature high level skill and off-the-scale quality. Drenched in evocative synths and brimming with skewed but irresistible riffs, Àmr is both IHSAHN's most accessible record to date and his most extreme departure from his black metal roots.
Whilst he is something of a musical polymath, IHSAHN was joined on the recording of Àmr by Tobias Ørnes Andersen who provided drums and percussion.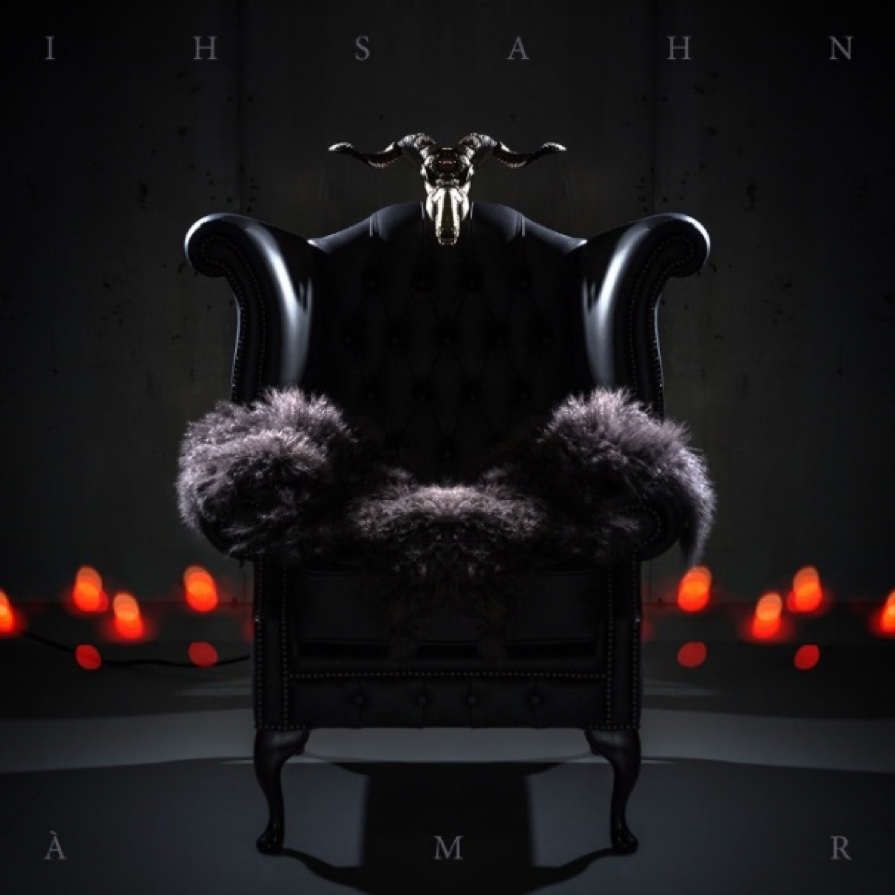 Tracklisting:
01. Lend Me The Eyes Of Millennia
02. Arcana Imperii
03. Sámr
04. One Less Enemy
05. Where You Are Lost And I Belong
06. In Rites Of Passage
07. Marble Soul
08. Twin Black Angels
09. Wake
10. Alone (Poem by Edgar Allan Poe) – Bonus Track
Àmr was recorded at IHSAHN's own Mnemosyne Studio, except for drum recordings which were done at Sonic Attic Studios. Mixing was handled by Fascination Street Studios, in the capable hands of the talented Linus Corneliusson. Mastering was once again done by Jens Bogren.
Àmr is available to pre-order here. The record will be available on CD, 2xLP gatefold vinyl, and digitally.  Arcana Imperii is available as an instant download with digital pre-orders of the album.
---
POLTERGEIST – video for "Back To Haunt" release
POLTERGEIST has released a video for the song "Back To Haunt". That song is on the album "Back To Haunt", which was released on 21st October 2016 via PURE STEEL RECORDS. The album is available as CD and Download.
LINE-UP:
André Grieder – vocals
V.O. Pulver – guitars, backing vocals
Chasper Wanner – guitars, backing vocals
Ralf W. Garcia – bass, backing vocals
Reto Crola – drums
Clip by Lionel Weinbauer aka Lionel Ceccavara
Link
www.poltergeistmetal.com
www.facebook.com/poltergeist.official 
www.reverbnation.com/poltergeistofficial
POLTERGEIST – "Back To Haunt" CD @ PURE STEEL SHOP
POLTERGEIST – "Back To Haunt" DL @ PURE STEEL SHOP
---
AURI – release second single 'The Space Between' with lyric video
Echoes of another world resound from the depths of the legendary rabbit hole. Music diffused with moments of silence and escapist dream sequences, freed from time and earthly presence.
AURI begun its life with three people, united through their shared need to hear a kind of music which can't be described by words alone. A magical kind of sound to be heard whilst falling down Alice's rabbit hole. The Finnish singer Johanna Kurkela lent her unique voice, while Troy Donockley and Tuomas Holopainen (both NIGHTWISH) cast their spells with various other instruments. Using selected guest musicians and friends, their self-titled debut album finally took its ultimate form under the direction of sound engineer Tim Oliver, all within the pastoral splendor of 'Real World' studios in Southern England. The album will be out on March, 23 and available as digipak CD, 2LP gatefold Vinyl, a limited Earbook and digital.
Before the album release, the band will take us on a journey, delving deep into the magic of AURI, with the release of their second single 'The Space Between'. The single is available digitally as of now just as its corresponding lyric video, which can be watched here:
Get 'The Space Between' digitally here: http://nblast.de/AuriTheSpaceBetween
In case you've missed the first album trailer, make sure to watch it here: https://www.youtube.com/watch?v=jEeDAuL6fXg
Watch 'Night 13' [OFFICIAL MUSIC VIDEO] here: https://youtu.be/fYVmmWNskjs
Order the digital single 'Night 13' here: http://nblast.de/AURINight13
Or pre-order the album here: http://nblast.de/AURIAuri
---
[quadsvi id=1]
Support World Of Metal
Become a Patron!
New WOM Android APP – Read All Our Issues for free!
World Of Metal Magazine – Out Now
Download It Here!