WOM Features – Metal Allegiance / Conan / Saate
METAL ALLEGIANCE – release second single "Voodoo Of The Godsend"
METAL ALLEGIANCE began as a celebration of heavy metal, powered by the almost tribal bond shared between the extreme music community's most revered trailblazers, armed with a list of contributors onstage (and off) that read like a Wikipedia entry on the genre itself. Their upcoming, sophomore album, »Volume II – Power Drunk Majesty«, will be released via Nuclear Blast Entertainment on September 7th, 2018.
Now the band releases its second single, "Voodoo Of The Godsend"  featuring Max Cavalera. Watch the music video below:
Mark Menghi comments, "Voodoo turned out to be a tribal crusher a-la some other influential tribal metal band that we all know and love whom once featured Max. We live in a world of way too much bullshit and hate these days… and as our drummer would say; it's nice to have a step towards World Peace."
Alex Skolnick comments, "One of the most distinct tracks on our new album (and indeed, in the entire MA catalogue), 'Voodoo' has a hypnotic feel with indigenous percussion, bringing to mind a ritual in the rainforest. We're grateful to have the ultimate voice for this track, with a sound that'll ll never be mistaken for anyone else: Max Cavalera."
Pre-order »Volume II – Power Drunk Majesty« digitally and receive 'Voodoo Of The Godsend' and 'Mother Of Sin' instantly or stream the song: http://nblast.de/MAMotherOfSin
Pre-order physically, here: www.nuclearblast.com/metalallegiance2-pdm
---
CONAN – Release First Single From Their New Album Existential Void Guardian
On September 14 the British supreme doom trio CONAN will release their brand-new record Existential Void Guardian. Now the band reveals the first crushing single "Vexxagon" off this monster of a record. Listen to "Vexxagon" right below:
Two years after the remarkable Revengeance, CONAN once more leave us astounded with a previously unknown side to dual vocal sludge. The British trio presents a tar monster named Existential Void Guardian that seems even more menacing as soon as it gets high on its own downtuned groove frenzy.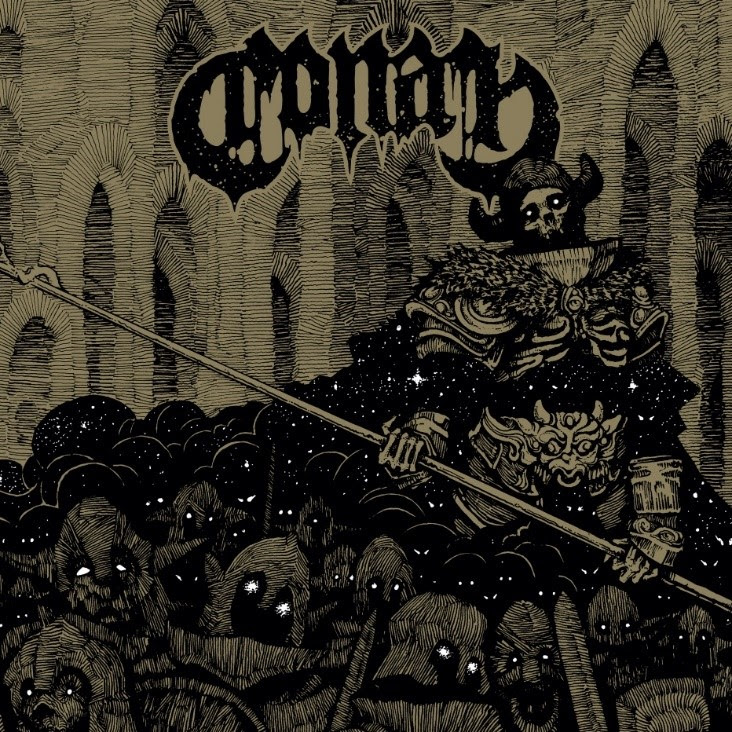 ---
SAATE: new single "Bene Elohim" out on ROCKSHOTS RECORDS
ROCKSHOTS RECORDS is thrilled to release the monthly new single by SAATE "Bene Elohim"!
SAATE is an upcoming metal band hailing from Sweden, formed by Stefan Rådlund (Guitars) and Robert Ahlenius (Bass) from the power/prog metal band BINARY CREED. Right after the release of Binary Creed's latest studio album "A Battle Won", released by Rockshots Records in late 2016, Stefan began to compose new music with the talented singer Rickard Thelin, frontman of a young and promising Swedish band called Summoned Tied. Pretty soon the band forged its own style: a heavy, fresh and modern sound with a traditional metal feeling.
The new single "Bene Elohim" is a blending of heavy, growling and melodic metal made in Sweden and you can listen to it below:
[quadsvi id=1]

Support World Of Metal
Become a Patron!
New WOM Android APP – Read All Our Issues for free!
World Of Metal Magazine – Out Now
Download It Here!