WOM Features – Threat Signal / Stray Train / The Kahless Clone
THREAT SIGNAL reveal 360 video for new song 'Elimination Process'
Canadian melodic thrash metallers THREAT SIGNAL reveal new song,"Elimination Process", in anticipation of their fourth studio album, "Disconnect", due for release on November 10th worldwide via Agonia Records. The song is available in a form of a 360 VR video below:
Since their critically acclaimed debut offering "Under Reprisal" (2006), which won the "Canadian Recording Of The Year Award" at the Hamilton Music Awards, THREAT SIGNAL became internationally recognised as one of the most interesting modern acts in thrash metal. Their latest two installments, the intense "Vigilance" (2009) and reinvented "Threat Signal" (2011), have both met with unrelenting hype, with each generating growing interest within the metal community. Combining the complexity of thrash metal, with a more contemporary groove sound involving technical rhythms and melodic musical passages, the band finally returns with its fourth studio album, "Disconnect".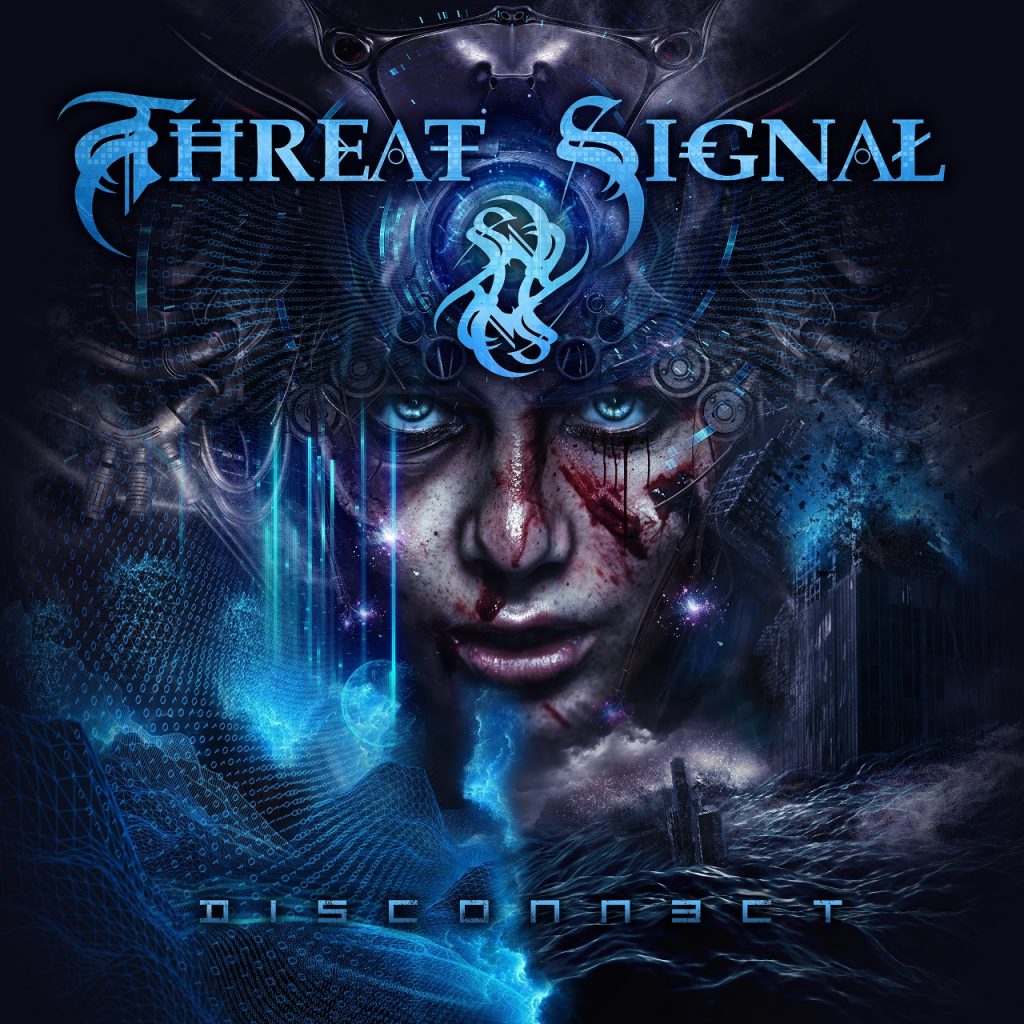 Founder & vocalist Jon Howard commented: "Well, we made it to album number 4! To say its been a tough ride would be an understatement, but as the shit piles on, we'll keep shovelling that shit off!! So we began writing this album back in 2012, and continued writing over the next 3 years until we were able to hit the studio again. Basically our thought process while writing was to not have an end goal of what the album should sound like. We didn't plan to make a really heavy album, or a melodic album, or take anyone else's input on what we should sound like. We basically just wrote songs with a clear and open mindset until Disconnect grew together. This album ranges from melodic metal, to hard rock, to thrash metal, and even down to a chill acoustic tune, its a roller coaster of a ride while staying true to the Threat Signal sound. You will feel the energy from all of our previous albums plus something new. A big thanks to Agonia records for believing in us and finally getting this album released. Also a HUGE thanks to the fans for sticking with us over the years. I'd like to dedicate our album Disconnect to my fallen friend and former Threat Signal drummer Norm Killeen. May you be jamming with the best of them in the next life!!! Peace and love". 
"Disconnect" was recorded and produced by vocalist Jon Howard and lead guitarist Travis Montgomery. Mixing and mastering were done by Mark Lewis(DevilDriver, Whitechapel, Battlecross, Coal Chamber). Artwork for the album was created by Ludovic Cordelieres of Rusalkadesign (Kamelot).
STRAY TRAIN: 1st single and lyric video from new album Blues From Hell
Days Gone is about missing chances in life… something that Stray Train is committed not to do! That's why in spring of 2017, months before the release of their second album, the band announced a new tour, named 'Stray Train II, Blues From Hell', which was initiated at music festivals in Slovenia, followed by their performances on European festivals (Resurrection Fest-Spain, Weigendorfer Open air – Germany) and concluded in the famous Slovenian festival valley, in Tolmin on the MotörCity blues rock festival.
So here comes the train. It won't slow down for you, so you've gotta run and jump on. Check the "Days Gone" lyric video to bring you up to speed:
Stray Train's second album Blues From Hell will be released November 24th, 2017 through Dallas Records for Balkan territory and through SAOL/H'art for Germany, Austria and Switzerland. The album was mixed by eminent Ronald Prent, who has already participated in mixing albums of Depeche Mode, Rammstein, Queensryche and many others), and was recorded at Wiseloord Studios in the Netherlands, the place where Queen, U2, Depeche Mode and many others recorded their albums as well. Blues From Hell will contain 12 fresh compositions, with a specific and distinctive blend of blues and rock in English language (album will be released on a CD and on a double vinyl).
THE KAHLESS CLONE Release Guitar Play-Through Video for "I Can Almost Reach You"
Chicago Instrumental Dark Music Band 
THE KAHLESS CLONE
 have released a guitar play-through video for "I Can Almost Reach You," track from forthcoming EP 
Our Never-Ending Loneliness
.
Our Never-Ending Loneliness will be released November 3 on digital and CD formats. Featuring NOVEMBERS DOOM guitarist Vito Marchese, the new EP builds on the foundation established with stunning debut EP An Endless Loop, and forges the vibe of dark metal, with the sonic landscape and emotional buildups of post-rock.
Support World Of Metal
Become a Patron!
World Of Metal Magazine – Out Now
Download It Here!