WOM Features – Tsjuder / Casket Feeder / Devil's Paradise
 Tsjuder reissue and also recreate debut EP
TSJUDER will reissue their debut EP, 'Throne of the Goat (1997-2017)' on June 8th, 2018. The EP will contain both the original tracks as well as a fresh re-recording of all songs and will be released strictly limited and hand-numbered on CD (2.000 copies) and 1000 vinyl records all editions combined.  As a reminder or introduction for the yet uninitiated, TSJUDER are releasing the re-recorded hellish title-track as a "teaser"-track below:
The cover art of 'Throne of the Goat (1997-2017)' and EP details can be viewed below.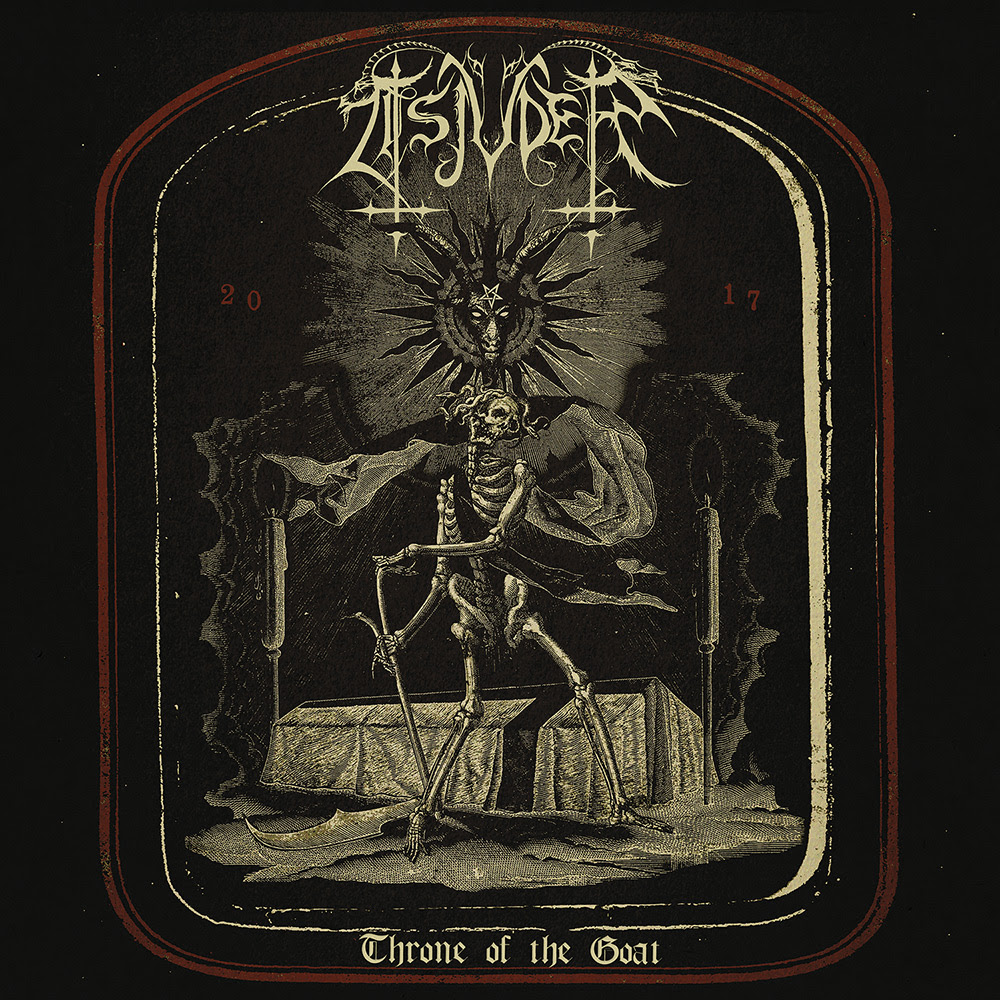 Track-list
1. Intro (0:53)
2. Throne of the Goat (3:59)
3. Dying Spirits (5:41)
4. Outro (1:20)
5. Intro (0:46)
6. Throne of the Goat (4:34)
7. Dying Spirits (05:29)
8. Outro (1:09)
Total playing time: 23:51
Pre-sales: http://smarturl.it/TsjuderThrone
---
Casket Feeder reveal new video
British death metal band CASKET FEEDER have released their new video "The Supremacy of Idiocracy".
The band commented "The Supremacy of Idiocracy is a no-holds-barred attack on bigotry and the ideology of white supremacy. Lyrically, the track pulls no punches and is a call to arms against the ugly resurgence of far-right agendas, with the accompanying visuals serving as a sobering and unflinching reminder of the atrocities of the KKK. In these modern times of social and political turmoil, the Supremacy of Idiocracy is a blunt force blow against those who rally beneath the banner of hatred and divide."
Watch the video below:
---
Devil's Paradise new music video "Century's Fever
Brazilian band Devil's Paradise relesed their sixth video, "Century's Fever" from their debut album, to be released this year. With a great production, the video was recorded on the UOL's building in São Paulo. It shows a more modern and agressive sound, with classic rock elements and also new maerican rock, showing the band's evolution. There are plans to release two more videos before the album's release.
---
[quadsvi id=1]

Support World Of Metal
Become a Patron!
New WOM Android APP – Read All Our Issues for free!
World Of Metal Magazine – Out Now
Download It Here!