WOM Features – Yob / The Gard / Tremonti
YOB share new song "The Screen"
YOB, who recently announced the release of their eight album, Our Raw Heart, on June 8 via Relapse Records, share "The Screen",  as the Oregon trio reveal the album artwork and pre-orders are made available. You can hear the new song below:
Pre-orders are available at this link: relapse.com/yob-our-raw-heart/ with various physical bundles including a super deluxe 2XLP boxset (limited to 100 copies), a white/gold splattered deluxe version (limited to 300 copies), various merchandise and other formats including cassette and CD. Digital downloads can be found at the same link and include an instant download of "The Screen."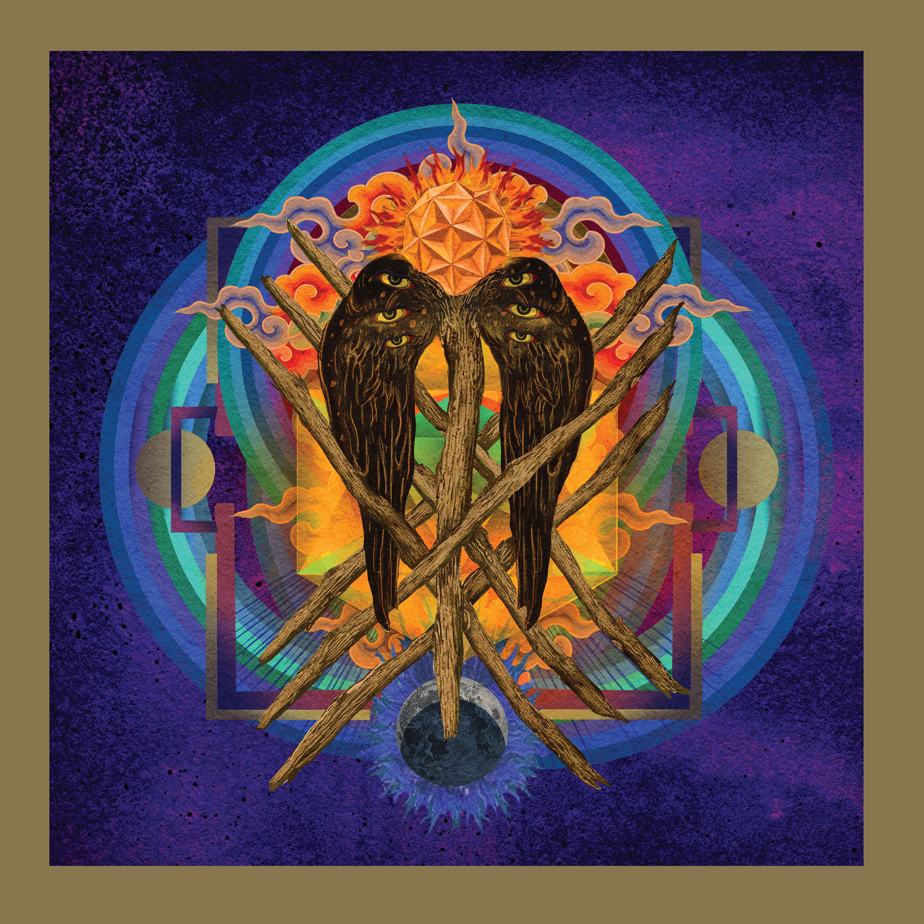 Our Raw Heart wasco-produced by the band and Billy Barnett at Gung Ho Studio in Eugene, Ore., with mastering handled by Heba Kadry (The Mars Volta, Diamanda Galas, Slowdive). Decibel Magazine and Stereogum named the release as one of their most anticipated albums of 2018.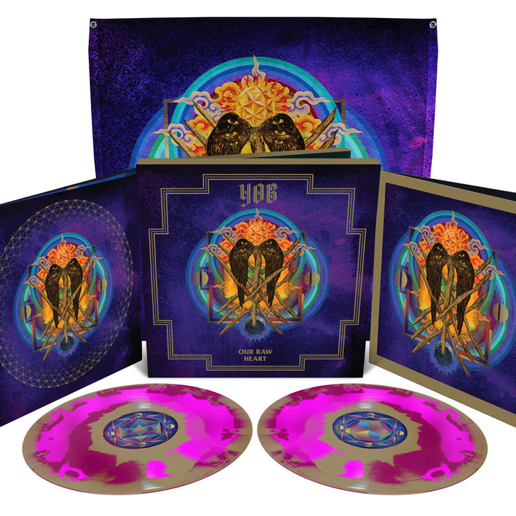 Our Raw Heart track list:
1. Ablaze
2. The Screen
3. In Reverie
4. Lung Reach
5. Beauty in Falling Leaves
6. Original Face
7. Our Raw Heart
---
The Gard – video for new cover Of Led Zeppelin's "Immigrant Song"
The Gard will release the Led Zeppelin's "Immigrant Song" on their debut album "Madhouse", to be released on 26th April, with more seven original songs. You can see the video below:
Produced by the band itself with the help of André Diniz from 260 de Indaiatuba/SP studio, "Madhouse"  features also the tracks "Play Of Gods", "Music Box", "The Gard Song", "Back To Rock", "Kaiser Of The Sea", "Madhouse" and "Panem at Circenses".

"The new take on "Immigrant Song" comes with a modern, current feel", as Beck Norder explains. "This new take has weight and avoids metal's clichets. We value some of the original elements, and the versions played live by Led, and we put The Gard's identity on it: the beat is different, we add some fingerstyle guitar, bass with whammy and distorted, with harmony more dense and ethnic/tribal and the own riff suffered changes." Norder adds – "I Believe that this new arrangement it's a good synthesis of the band's sound, were classic and modern converge. We choose "Immigrant Song" because we identify very much with it, the ambient, the theme. Always a pleasure to play on shows and fans love it! We think we have a different way of play it and decided to record it"
www.soundcloud.com/thegardband
www.instagram.com/thegard_band
---
TREMONTI RELEASES MUSIC VIDEO FOR THE DEBUT SINGLE "TAKE YOU WITH ME"
Tremonti, the band comprised of Mark Tremonti on vocals/guitars, Eric Friedman on guitars/backing vocals, and Garrett Whitlock on drums, have released the first official music video for the debut single from their fourth full-length album, A Dying Machine, worldwide via Napalm Records on June 8th. "Take You With Me", the second song released from the album, is now available on all streaming services. The music video for the song was directed by John Deeb and can be seen below:
"Take You With Me" comes on the heels of the lyric video for the title track that was released at the beginning of April. The album, A Dying Machine, is available for pre-order at http://smarturl.it/ADyingMachine in various physical configurations as well as digitally. Fans that pre-order the album digitally will receive an instant download of the new single "Take You With Me" and "A Dying Machine" as well as 2 future tracks that will be released before the June 8th street date. The new single is also available on all streaming services including Apple Music and Spotify.
A Dying Machine is the first concept album of Tremonti's career and the music is inspired by a story that came to Mark while on the last Alter Bridge tour. During that time, the epic title track "A Dying Machine" was born. The story, which is being turned into a full-length work of fiction authored by Mark Tremonti and John Shirley, takes place at the turn of the next century where humans and fabricated beings called "vessels" are trying to co-exist. Tremonti and Shirley are working on finishing the novel to release alongside the record.
Website: www.marktremonti.com
Facebook: https://www.facebook.com/MarkTremonti/
Twitter: @MarkTremonti
Instagram: @markttremonti
---
[quadsvi id=1]

Support World Of Metal
Become a Patron!
New WOM Android APP – Read All Our Issues for free!
World Of Metal Magazine – Out Now
Download It Here!