WOM Interviews – Avi Rosenfeld
Avi Rosenfeld, is possibly unknown to most of the Portuguese, but here in the World Of Metal, early did he began to arouse attention, following a successive release of albums, bright, musically multifaceted and reflective of his adventurous spirit, let's say just say that, being also a multi-talented musician who was born and raised among a collection of Heavy Metal vinyl records belonging to his father. At a young age, he quickly fell in love with names like Uriah Heep and Deep Purple. Let us welcome Avi Rosenfeld to our World Of Metal. – Miguel Correia
Hello Avi, finally here we are… well for those who do not know you, who is Avi Rosenfeld?
Hi Miguel, well, I'm a musician from Israel. Classic Rock is the music I love to write, and blending it together with lots of many other musical styles like Blues, Latin, Funk, Oriental, Hard Rock and many many more … I've been collaboration together with many great musicians from all over the world that play my music, and the work process is very fun. All musicians are invited to join in and collaborate with us musicaly.
How did you start your musical career?
I think that since childhood,  I remember my dad had played Deep Purple records at home, it took some time and my ears got used to those sounds, since then music was my main interest. I always had this will to play and record my music. Along the way I met many cool musicians from all over the world that helped me make this dream come true.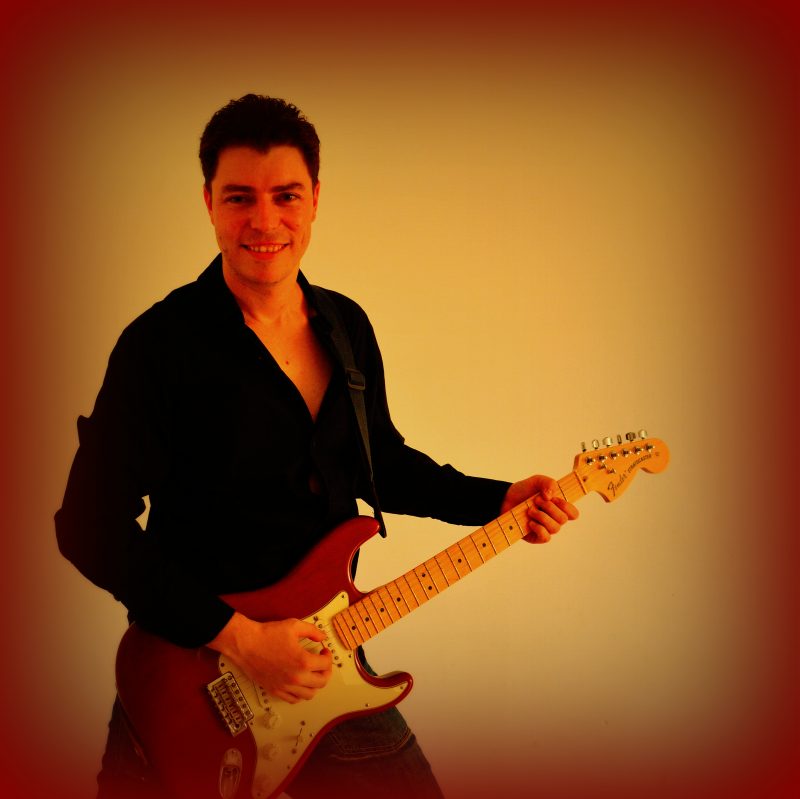 And looking back, how do you analyze it?
I've been recording music for more than 10 years now, and I've been enjoying this ride. Fun is the main thing in this type of working process. When you've got passion for what you do, you gonna invest lots of time doing it, experiment, sometimes fail, but without any doubt, it will make better and better. Working with so many musicians surely taught me a lot, about music, cultures and people.
What are your favorite bands?
Classic Rock is my thing. Deep Purple, Uriah Heep, Rainbow … those were and still my favorites… The 70's had the best music ever written, early Queen, early Scorpions with Uli Roth, Pink Floyd… Of course, the 80's had their highlights too. Take early classic Dio, Iron Maiden, Yngwie albums, they sound good as back then when I first heard them.
So I realized 30 albums … music for almost every taste, Oriental, Funk, Latin, Blues, Classical, Gypsy Swing… to do so varied music is always a challenge that you throw at yourself?
Experimenting is great tool to improve. Yes, sometimes I like to throw myself a challenge to compose in specific style. But sometimes its more natural, like after being influenced by a song I've heard, or a movie, a book or other life experiences. The musicians also add their touch of their musical world , and this might inspire me too.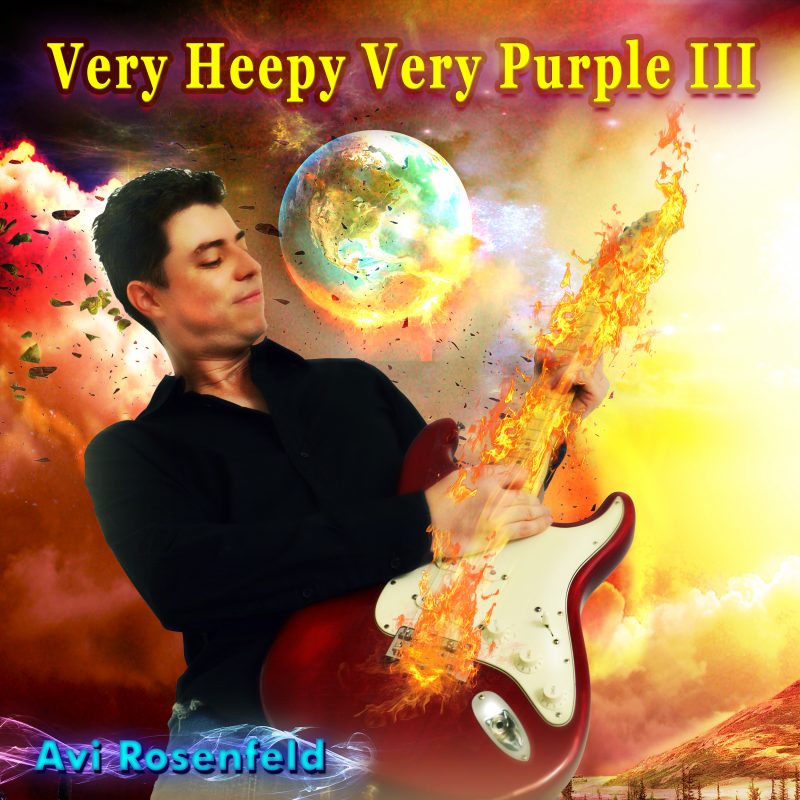 Are you also performing live with a band?
 Currently not, no time for that. Family and work got their priorities of course, so the free limited time is directed mainly for recording. But who knows, maybe one day.
You already did 5 volumes of "Very Heepy, Very Purple" which you describe as Fantasy Classic Hard Rock, influenced by Deep Purple, Uriah Heep, Rainbow, Iron Maiden. Can you tell us a bit more about these albums?
I love working on those albums, this is the style that got me into music, and I always had a dream to record such albums one day, even before the time I began to record music. Those albums are like my tribute to the greatest bands of rock. I also think that there are too few bands that play specific style of hard rock. I've been looking for bands in the style of Deep Purple and Uriah Heep for many years, and unfortunately didn't find too many, so in order to keep the purple torch or rock alive we gotta play more of it.
How's the music scene in general over there in Israel? Are there many hardrock and metal bands in the scene over there? 
The rock scene isn't the mainstream in Israel as in most of the world, but There Are awesome new rock bands that really deserve to be there with the biggest names of rock. Such bands include The Paz band with the supercool vocalist Gal De Paz. Gunned Down Horses with their cinematic rock mixed styles like I love. Metal Scent play great classic heavy metal with a vocalist named Rami Salmon which sing so good he should be singing with the biggest world metal bands. And there are also classic bands like Stella Marris, that played the best Israeli hard rock, and you could hear their guitar player Nick Miller amazing playing that is surely influenced by Ritchie Blackmore.
A difficult question… What do you still need to do in music?
That's an easy one, I need to do more of it. more music, more albums and more fun in the process of doing it. Every artist has a passion for his art, and he gotta do more of it. Its like a call from the inside. 
---

Support World Of Metal
Become a Patron!
New WOM Android APP – Read All Our Issues for free!
World Of Metal Magazine – Out Now
Download It Here!