WOM Interviews – Raging Rob
Who doesn't remember the impact that the two first Assassin albums had in the thrash metal underground back in the eighties. The band resurrected in this new century and… wait, what? Oh, why are we talking about Assissin in a Raging Rob's interview? Well, I'm glad you've asked. It's quite simple. Raging Rob is the new musical adventure by classic Assassin's frontman, Robert Gonella, and it's, of course, classic teutonic thrash metal. Just what we like. We couldn't resist and had a little chat with the man himself who was so kind to guide us in his raging world.
By Fernando Ferreira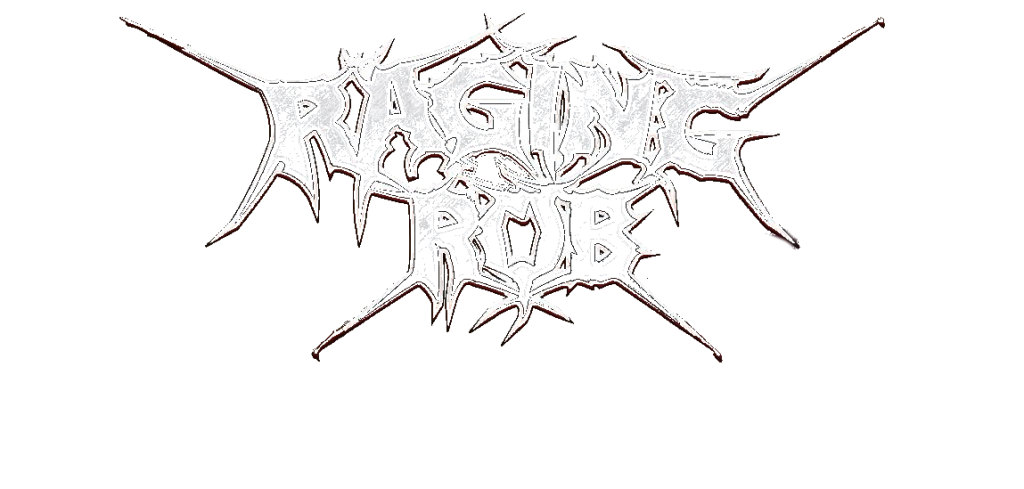 Hello and welcome to the World Of Metal Rob. Great pleasure and honor to have you with us. Let's start from the beginning. Assassin, 1989. The legend says that the band had their gear stolen and since there was no money to buy new one, the band decided to split only to come back officially in the new millenium. Did you felt the band had gained a cult status in the years you've been away?
It's my honor and pleasure to make the interview with World Of Metal. Cheers ! Yes indeed in 1989 Assassin's gear was stolen and at that time we did not have enough cash to buy new instruments and gear so we decided to separate and and break up. In the 80s after Kreator, Destruction and Sodom, Assassin belonged to the second wave of German Thrash Metal and were quite famous among the Thrashers. To some kind of degree it's quite a cult thing to have.
When you got back to Assassin, you also had Raging Mob that was composed by mainly Chinese musicians. How that happened? Was all done through internet?
In 2002 we reunited with Assassin and frequently played shows all over Europe later Asia and South America. As I lived since 1992 in Asia mainly in Beijing China, I often flew from Beijing to Germany (mainly in the summers & winters) and to the shows wherever e played. Various shows were 90 concerts and for that I always wanted to be prepared so for that I formed with a fellow smerican and local chinese the band Raging Mob in 2005 in Beijing in order to rehearsal and enjoy playing music during my stay in China while at the same time being there for Assassin. In 2008 Raging Mob released their debut album which was released on a Chinese label Mort Productions. In 2009 we took part at the Chinese Metal battle for Wacken and I made best metal vocalist in China and 2010 Raging Mob won the Chinese Metal battle for Wacken and e played with Assassin under the name Raging Mob in the Metal Battle in Wacken. In that time 2005-2012 (the year I moved back to Germany) we (Assassin & me in China) rarely used internet. As I said I came often to visit Germany to shows & recordings.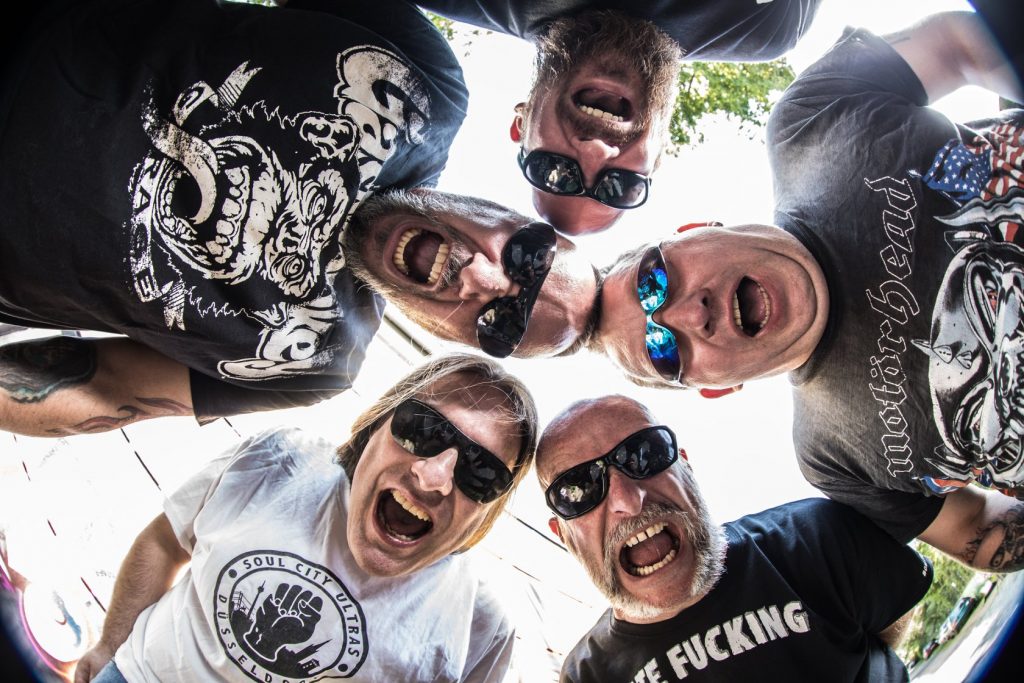 After "Breaking The Silence", a good album, you left Assassin to form Raging Rob. What was the main reason for leaving the band you helped creating?
"Breaking the Silence" was in 2010. After that we (Assassin) also released the 'Chaos & Live shots' DVD. In 2012 after I moved back from China to Germany there was still the Assassin South American tour and some concerts. In 2013 the first ideas of new Assassin material was in the making but all digitally via internet from the guitar player to the drummer and he made electronic drums under it and then you received these song ideas and can form yourself your vocal line. No rehearsal for new songs were made anymore. I was definitely not used to work like this. I am always used that songs are made and played together in the rehearsal room with each band member exchanging ideas together. Before the first song was made the band discussed already of who shall produce it and in which studio should be approached. There I realized that the band members behaved like wannabe rock stars where the music is second. When in January 2014 I wanted a band rehearsal where I wanted to try out different vocal lines for 2 new songs with the band, then the answer was negative and that I can play the computerized song on the PA and sing alone in the rehearsal room. Micha even told me: 'We don't rehearse anymore, we only play'. That as enough for me and so I decided to quit the band for good. The atmosphere was also not good anymore as there was no more band feeling. So after I left I directly went ahead and plan my own band with the goal to play 80s Thrash Metal old school style and play old Assassin songs along and since during the Raging Mob time in China and gained the nickname 'Raging Rob' I called the band 'Raging Rob'.
1- 4. "Always The True Assassin" is a killer thrash metal record and it seems like a direct message to your old band mates. Is there a lot of anger on this record? Is this your Rage, Rob?
2- RAGING ROB:
3- Well most old Assassin fans were disappointed of the Assassin album with the new vocalist. Also their live shows were lame. The new vocalist can not even master the old Assassin lyrics properly and the old songs sung by him does not sound like Assassin at all. It's comparable like Tank whose singer is nothing compared to the true vocalist Agly Ward. I feel real sorry for the old Assassin fans who were so disappointed and wrote to me. I always replied: 'Don't worry ! When Raging Rob releases the debut album and plays the old school Assassin songs in the live set, you will 100% be satisfied again. I see Raging Rob as TRUE old school Assassin band as the 'new Assassin'. We even have 2 80s Assassin members compared to Assassin with only one original. That's why also the debut album is extra called 'Always the true Assassin' with the full meaning. There is only the natural anger of my being and not to the new Assassin. I don't care about them. Just made the point of choosing this title, that's all. For the songs on the album I think you could say we made an album as announced: 80s old school Thrash Metal !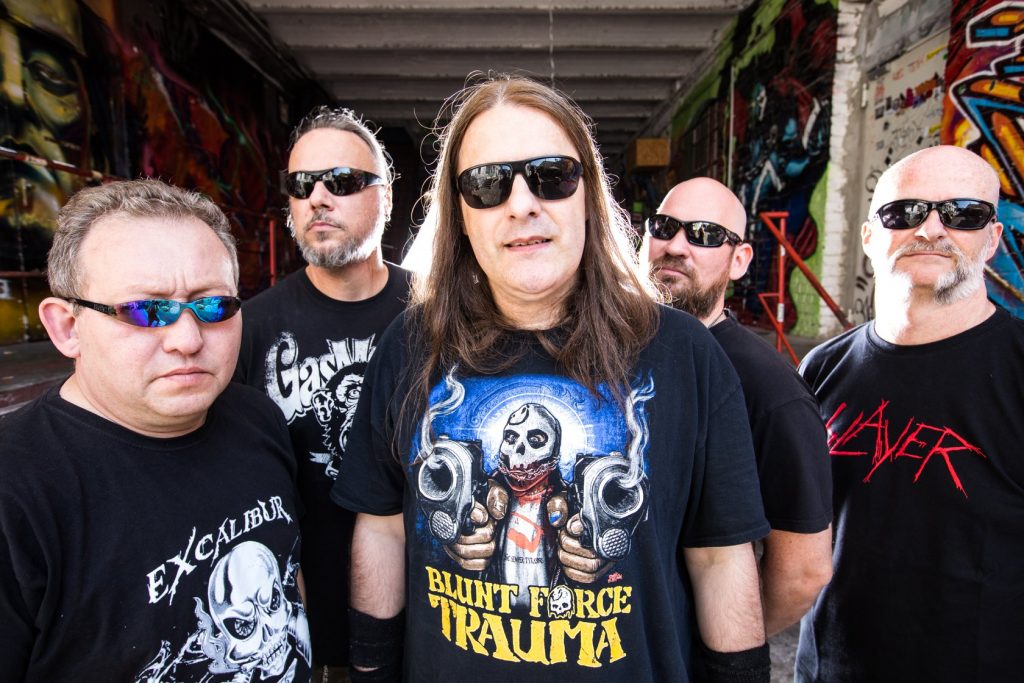 You rounded up a killer band. How was it to reach musicians like Rudi Görg (from 21st Century Killing Machine) and Dirk Preylowski (ex-member of Warrant among other bands)?
 In 2014 when Raging Rob got together I actually found Dirk Preylowski on guitar and our old Assassin drummer Frank Nellen. Before Raging Rob Dirk have played in a band Human bastard with Rudi Görg (bass) and Maik Jansen (guitar) and invited them both to also join Raging Rob. In the 80s besides Frank in Assassin I also knew Dirk and Rudi as friends and good musicians who rehearsed with their own bands just next door of the old Assassin rehearsal room. Once Raging Rob's line up was complete I knew this is it and that will do great as we all know each other for such a long time.
How was the writing sessions for "Always The True Assassin", was it a team effort?
Here at first I must express my sincere thankfulness to Dirk Preylowski as without him Raging Rob would not have been made possible. He first of all wrote most of the songs and and second of all supported me in hard times. The songs we played in the rehearsal room and here and there were made some adjustments but not too many. Dirk also recorded all the guitars and the bass and helped much with Frank recording the drums as well he was there when the producer Markus Frehn mixed and mastered the album.
You've released the album on your own. Did you approach any labels or was this your intention from the beginning?
It was always the intention to release the album anyway with or without label. Nowadays most music is released and sold via the internet and small bands have it difficult to find a good label with the right deal. I approached several labels but in the end the best way was to go ahead and release the album online on bandcamp. Now after the album was released online several labels approached us in order to make CD for the album and just now I can confirm that 'Always the true Assassin' will be released on 'Infected blood records' which is a good and eager new Chinese metal label. It should be released there very soon. I will post updates on the Raging Rob facebook page.
Will you go on tour with Raging Rob? Can we expect to see you through Europe?
Now as the album is released and soon the CD will get released very soon we hope of course to get gig offers and play live. But of course we would love to make an European tour and even play overseas but that needs to be organized well and there is no haste.
Where do you think Raging Rob will go? How far are you willing to take this Raging Rob?
To be honest most important that you have fun making and playing the music. As long that's stands Raging Rob will always be and especially remains 'Always the true Assassin' !
Thank you Rob, real honor to do this interview
Thank you. It was my honor and pleasure
https://www.facebook.com/ragingrob1/
[bandcamp width=350 height=470 album=1313409388 size=large bgcol=ffffff linkcol=0687f5 tracklist=false]
---
[quadsvi id=1]

Support World Of Metal
Become a Patron!
New WOM Android APP – Read All Our Issues for free!
World Of Metal Magazine – Out Now
Download It Here!