WOM Report – The Buzzlovers @ Pátio do Sol, Barcarena – 16.11.19
The Buzzlovers, tributo espanhol a Nirvana, regressou a terras lusas, com duas marcadas – uma no 21 Bar Café, em Enxofães (Coimbra), e outra em Barcarena, no Pátio do Sol, ambas com as casas esgotadíssimas – como a banda anunciou na sua conta de Instangram "Double Sold Out En Portugal!!!"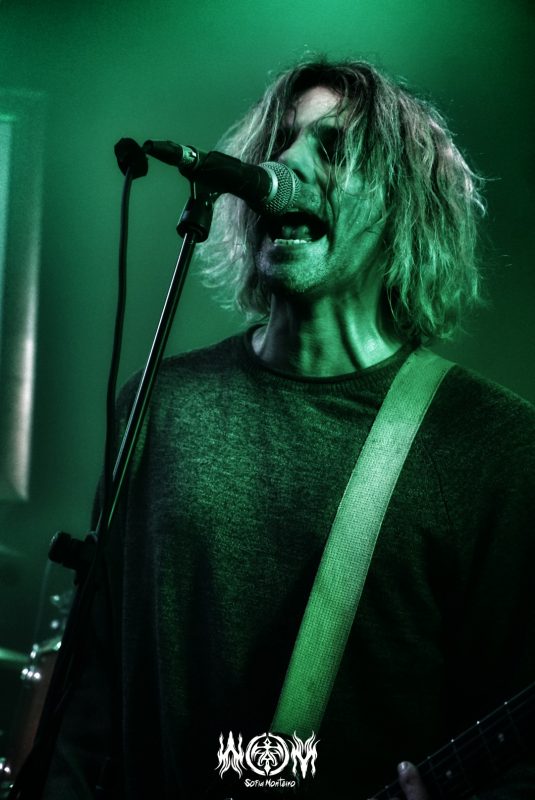 Na minha opinião, não é um tributo qualquer, daí também o interesse em conhecer, ver, ouvir, fotografar e falar acerca deles. Estes espanhóis de Córdoba (Kane na guitarra e voz, Javi no baixo e Gonzo na bateria) encarnam quase a 100% o espírito dos Nirvana, destacando o vocalista que traja indumentária similar, imita gestos, expressões e a sua voz é bastante aproximada aos do falecido Kurt Cobain. Só lhe faltava mesmo o pequeno grande pormenor de ser canhoto a tocar guitarra.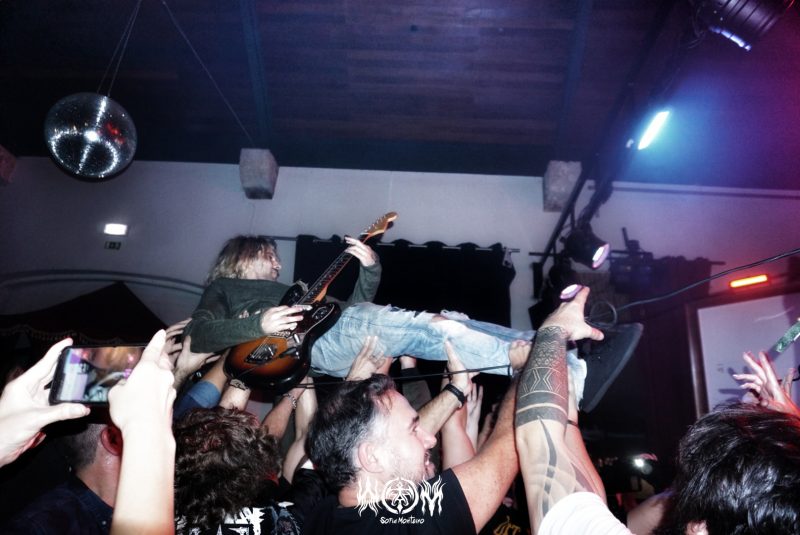 Clássicos como "Smells Like Teen Spirit", "In Bloom", "The Man Who Sold The World", "Heart-Shaped Box" levaram o público do Pátio do Sol ao rubro com muito stage diving, mosh e infindáveis piruetas e cambalhotas pelo ar. Os The BuzzLovers fizeram desta noite, uma noite memorável, de pura adrenalina, numa casa a abarrotar, onde até se chegou a ter gente à porta, ainda a querer entrar a meio do espectáculo.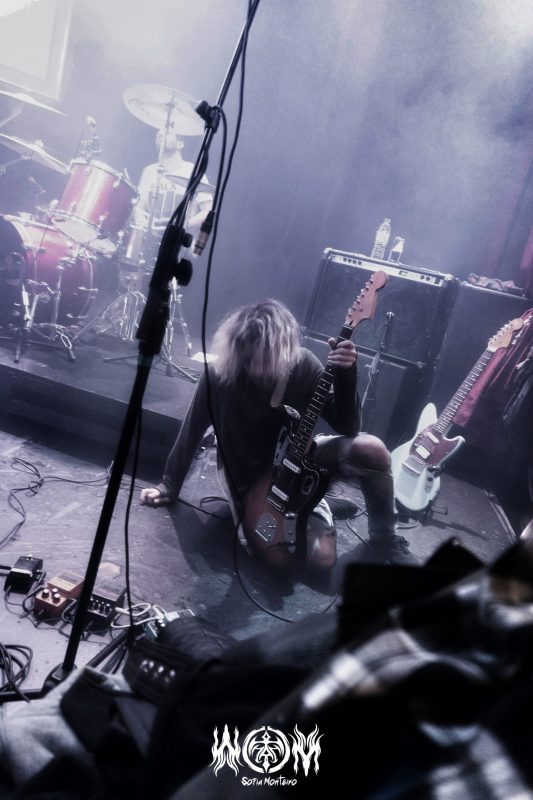 Com isto tudo arriscava a dizer que este tributo espanhol é um autêntico fenómeno musical que tão bem nos trouxe o revivalismo do grunge vivido nos E.U.A. na primeira metade da década de noventa.
Texto e fotos por Sofia Monteiro
Agradecimentos Pátio do Sol
---
Support World Of Metal
Become a Patron!