WOM Streams – Exclusive Moto Toscana's Full Album Stream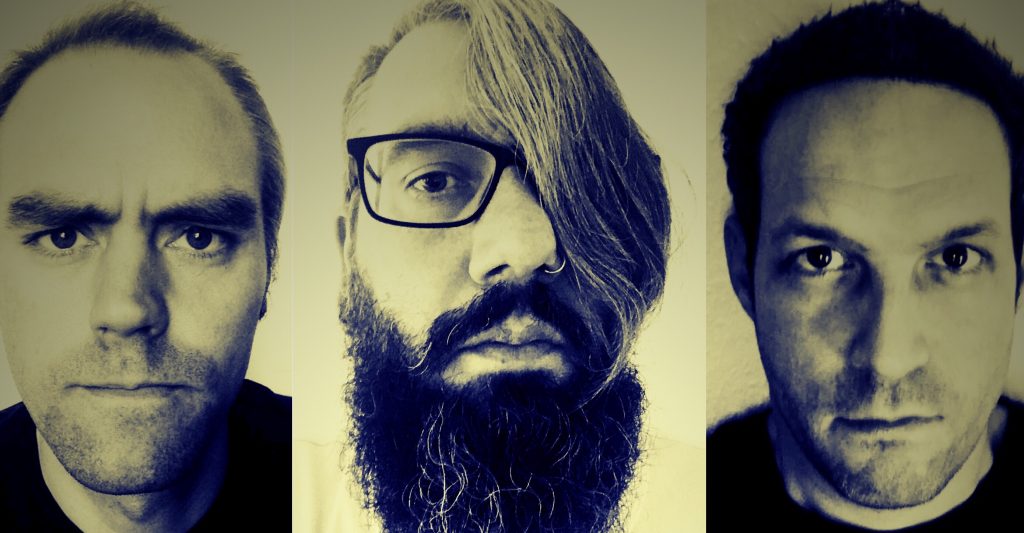 Welcome to the world of MOTO TOSCANA. Sludgefunk Doomdisco – melodic vocals, uncompromisingly tight, groove-oriented drums and a distorted bass wall conjure up the intense sound of the trio. The band brews an ultimately completely independent mix, which is used not only in DOOM, STONER & PROG, but also in detail at FUNK. In concerts the combination of guitarless and monster sound, clears any doubt, because not even the thickest sound needs more than just three people and four strings. Below you can hear Moto Toscana's self-titled album (that wil be released by Tonzonen Records on the 31st August) in a World Of Metal exclusive and also pre-order it.
"This album is the result primary of two things: First of all chance was on our side! And second of all, we made no compromises in developing the sound. Especially in terms of time. We knew, that we wanted to combine the sound of the syntheziser inspired live electronica scene and the straight forward but heavy sounds as used in downtuned prog or doom metal. What made this attempempt special, exhausting and adventurous was the restriction, that there should be nothing used but ONE electric bass and acoustic drums and that we should be able to reproduce the recorded sound on stage. The clean voice on the other hand plays the role of a second melody instrument. And together, voice and bass create an harmonicaly open sound which generates a tension to the massive sounds of the bass and the drums." – Moto Toscana
pre-order: https://www.tonzonen.de
---
[quadsvi id=1]

Support World Of Metal
Become a Patron!
New WOM Android APP – Read All Our Issues for free!
World Of Metal Magazine – Out Now
Download It Here!