WOM Streams – Insanity Alert's "Welcome To Hell" Premiere – Exclusive!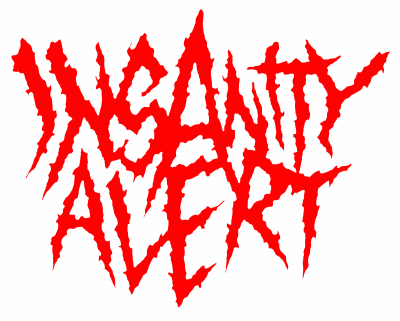 World Of Metal joined Season Of Mist to premiere Insanity Alert's new track, "Welcome To Hell, that you can hear below in a exclusive for Portugal:
The Austrian party thrashers comment: On a record named '666-Pack' a track about the Almighty himself can not be dismissed. Consider yourself to be welcomed to hell!'
Pre-order link: http://smarturl.it/InsanityAlert666
Thrash outfit INSANITY ALERT are the kind of people who know what to bring to a party: a big dose of humour with a dash of darkness, party tunes, and a six pack. It's these ingredients that make up the basis of the band's third full length record, '666-pack'.  The world of INSANITY ALERT is a dark yet happy place. Fast, aggressive music,  crazy lyrics about alcohol, rage, weed, ignorance and hate, all drenched in an 80's hot sauce but played with a 2019 attitude. The band emerged from the Austrian city of Innsbruck in 2011, with only one intent: deliver crushing, crossover party thrash.
A tongue-in-cheek concept backed up by strong musical prowess worked out extremely well as 'First Diagnosis' proved in 2012. This demo was welcomed with open arms and the first impression of the public quickly confirmed by 'Second Opinion', which came out the year after. In 2014, debut album, 'Insanity Alert' delighted critics and fans alike and was reissued four years later by Season of Mist. The wild Tyrolians, always eager to please, next served a juicy 'Moshburger' (2016). With '666-pack' the band proves once more to be an unstoppable force. Whether it is dropping a to-the-point, crossover track such as "The Body Of The Christ is The Parasite" or INSANITY ALERT-esque interpretations of classics like "Saturday Grind Fever", the groove will have you headbanging in no time with a smirk on your face. Having confirmed their first festivals for 2019 and riding the wave of the thrash metal revival, INSANITY ALERT can't wait to return to the stage and share (a) 666- pack with you!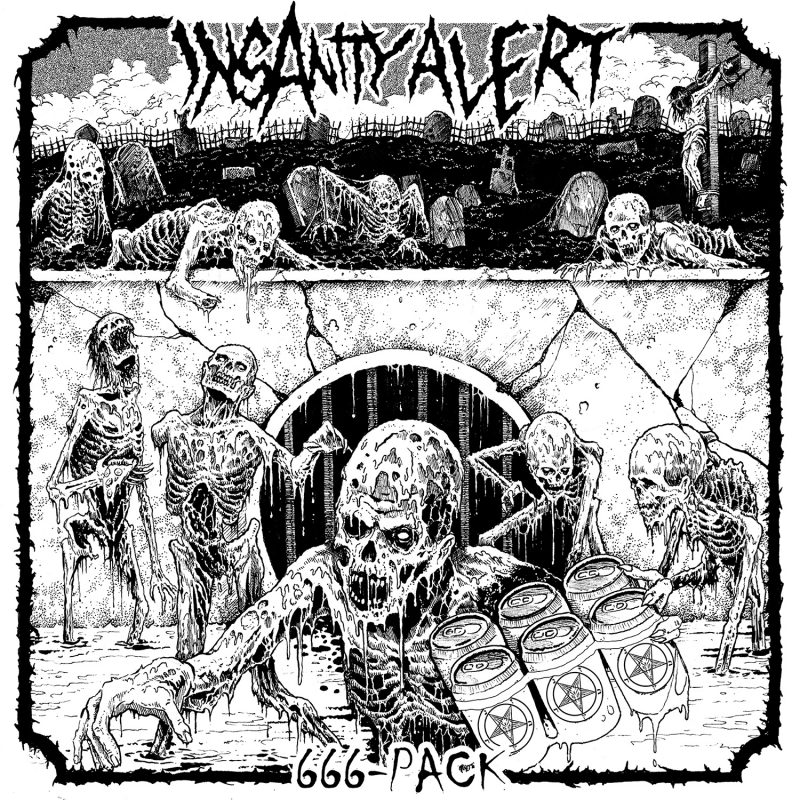 Tracklist:
1. Thirstkiller 01:13
2. The Body Of The Christ Is The Parasite 01:44
3. All Mosh / No Brain 01:33
4. Cobra Commander 02:39
5. Saturday Grind Fever 01:01
6. Echoes Of Death 02:04
7. Windmilli Vanilli 01:00
8. Stop….Slammertime! 00:08
9. Why So Beerious? 01:49
10. Mosh Mosh Mosh 00:47
11. One-Eye Is King (In The Land Of The Blind) 02:37
12. Welcome To Hell 01:47
13. Two Joints 01:14
14. Chronic State Of Hate 02:13
15. I Come / I Fuck Shit Up / I Leave 01:26
16. A Skullcrushin' Good Time 02:17
17. The Ballad Of Slayer 00:06
18. Demons Get Out! 02:18
19. 8 Bit Brutality 00:07
20. Death By Wrecking Ball 01:11
21. Dark Energon 03:10
Total Duration: 32:24
Line-up
The Dave of Death – Guitar
Don Melanzani – Drums
Heavy Kevy – Vocals
Marcy Brownnose – Bass
Recording line-up
The Dave of Death – Guitar, Bass
Don Melanzani – Drums
Heavy Kevy – Vocals
Pre-order link: http://smarturl.it/InsanityAlert666
---
[quadsvi id=1]

Support World Of Metal
Become a Patron!
New WOM Android APP – Read All Our Issues for free!
World Of Metal Magazine – Out Now
Download It Here!