World Of Metal Magazine #31 – Last Issue!
World Of Metal Magazine #31 – Última Edição 134 pages! – download here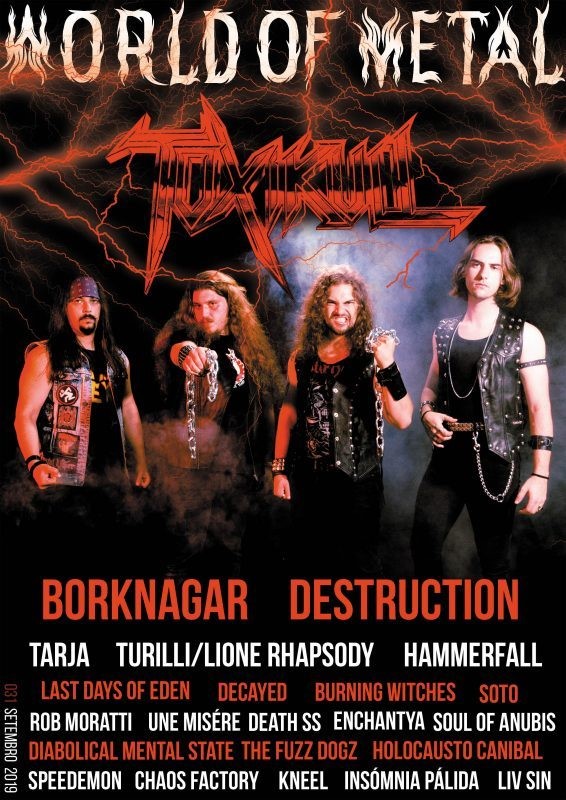 Interviews with Toxikull, Destructions, Borknagar, Hammerfall, Turilli/Lione Rhapsody, Tarja, Decayed, Burning witches, Holocausto Canibal, Soto, Last Days Of Eden, Soul Of Anubis, Enchantya, Liv Sin, Death SS, Une Misére, The Fuzz Dogz, Diabolical Mental State, Rob Moratti, Speedemon, Chaos Factory, Kneel, Insomnía Pálida – Ficha Técnica – The Devil's Trade
Metal Business – Carlos Lichman, Raios e Trovoões – Lex Thunder, A Day At The Movies, Artwork Insights, Teias de Aranha – Cameraman Metálico, Velha Guarda – João Azevedo
---
Support World Of Metal
Become a Patron!