01.10.22 – Hórus – Apresentação Do Álbum "Broken Bounds", Crimson Bridge – Hollywood Spot – Estrelas do Feijó, Feijó
Será no novo
Hollywood Spot – Estrelas Do Feijó
– no Feijó que será feita a apresentação oficial do álbum de estreia dos
Hórus
,
"Broken Bounds" (ler review aqui)
, editado meses atrás pela
Amazing Records Portugal
. O evento conta com abertura por parte dos
Crimson Bridge
(que editaram no ano passado um dos
melhores álbuns de death metal melódico do ano
) e o concerto dos
Hórus
terão vários convidados surpresa que serão anunciados em breve.
A entrada custa 5€
Um evento com o apoio World Of Metal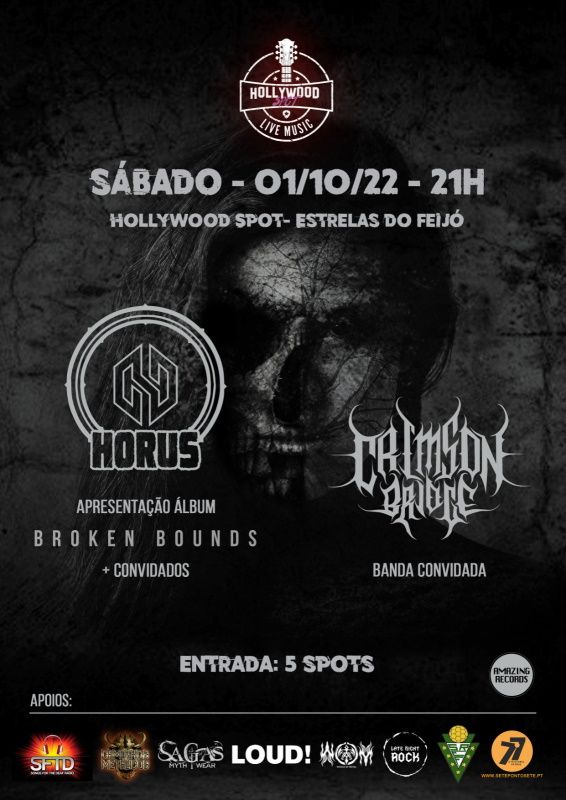 ---
Support World Of Metal
Become a Patron!